6.8 magnitude earthquake hits Indonesia's central Sulawesi province
6.8 magnitude earthquake hits Indonesia tsunami warning for Sulawesi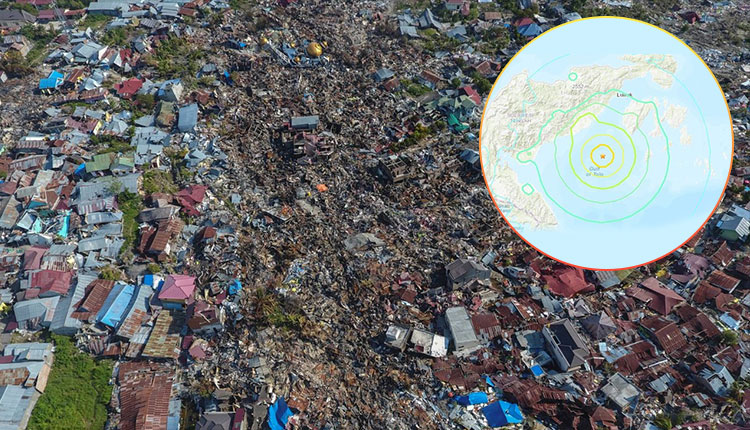 A magnitude 6.8 earthquake had struck just off Indonesia's island of Sulawesi. The United States Geological Survey reported this on Friday and said that it was centered in the Gulf of Tolo, about 60 miles south-southwest of Luwak, Indonesia. It put the depth of the quake at 11 miles. The Indonesian geophysics agency warned residents of the island that a tsunami was possible after the powerful quake.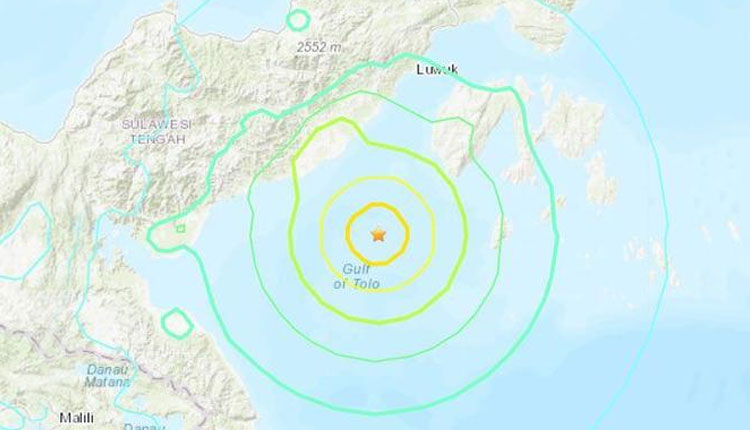 There were no immediate reports of damage or injury following the temblor. Soon after the high magnitude earthquake, 20 aftershocks in various magnitudes have been recorded by the BMKG monitoring. The strongest have been recorded at 5.6 on the Richter Scale, the mild ones were of 3.4.
The region is still reeling in the aftermath of the dual earthquakes and tsunami that took place in September. A 7.5 Richter scale earthquake had hit the cities of Palu and Donggala that had claimed around 4,340 lives. The government is still working on the Rehabilitation efforts to relocate the displaced.
As Indonesia lies in the highly seismic Ring of Fire, an area in the basin of the Pacific Ocean. It is highly susceptible to earthquakes and tsunamis.
Also Read: Earthquake of 6.2 magnitude hits Easter Island in South Pacific Ocean