6.0-Magnitude earthquake hits Indonesia, at least three killed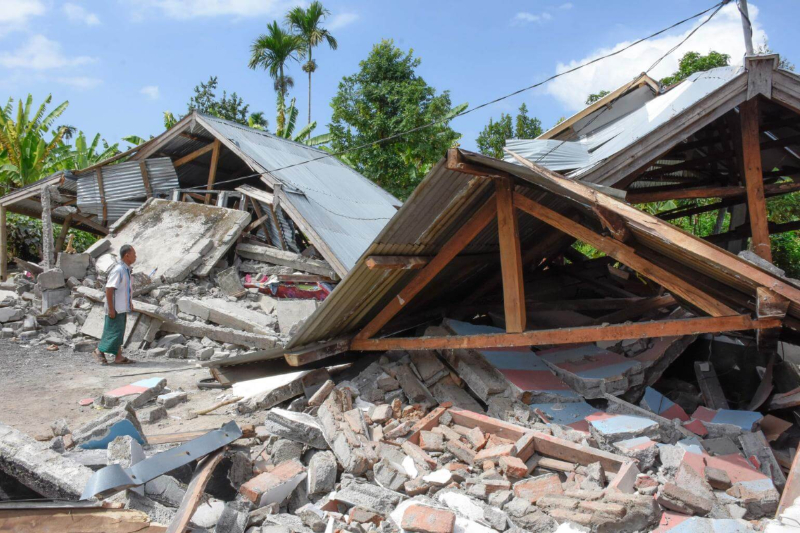 At least three people were killed after a 6.0-magnitude earthquake hit the East Java and Bali regions of Indonesia on Thursday morning.
The national disaster agency spokesman Sutopo Purwo Nugroho, in a statement, confirmed that three people were killed after the earthquake shook the East Java and Bali regions. "The victims in East Java's Sumenep district perished after being crushed by collapsed buildings," he added.
"The earthquake happened early Thursday when they were sleeping and the quake suddenly rocked so they didn't have time to evacuate," Sutopo said, adding that damage caused by the tremor was not widespread.
Meanwhile, Dwikorita Karnawati, the head of Indonesia's geophysics agency said, "The quake didn't trigger any tsunami for sure."
On the other side, the United States Geological Service reported that the epicentre was about 25 miles northeast of Sumberanyar at a depth of about six miles.
Notably, this comes just two weeks after an eastern Indonesia suffered a 7.5-magnitude earthquake followed by a tsunami. More than 2,000 people have been confirmed killed by natural disasters. Many more are believed to have died, been buried under soil, swept away by waves or trapped in a tangle of crushed buildings.
Also Read: Indonesia tsunami: Death toll rises to 1,234, leaves citizens begging for help