New Ebola Outbreak Detected In Congo Amidst The Coronavirus Crises 
Amidst The Coronavirus Crises, New Ebola Outbreak Has Been Detected In Congo. Confirmed By World Health Organization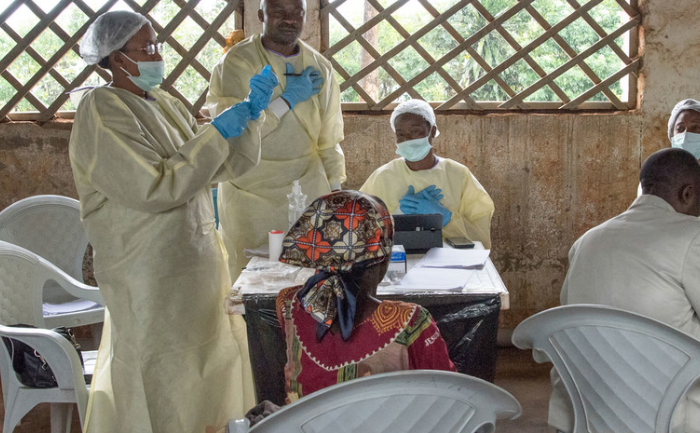 World Health Organization on Monday i.e June 1 confirmed that a new Ebola outbreak has been detected in the northwest Democratic Republic of the Congo.  The nation is also fighting with the world's largest measles epidemic as well as the COVID-19 pandemic. Apparently, four people are reported to have been killed by the Ebola outbreak in the country.
As per the reports, Congo's Health Ministry said that the new Ebola outbreak has killed four people, and the deadly virus has infected at least two more people in Mbandaka(a city of 1.2 million people on the country's western side). A fifth person died on Monday, according to UNICEF, the United Nations agency for children. The unexpected spreading of the Ebola virus would surely add a burden to the nation that has been already dealing with novel Coronavirus cases.
This is the 11th outbreak of Ebola since the virus was first discovered in the country in 1976. The city of Mbandaka and its surrounding area were the sites of the Democratic Republic of the Congo. It reported its 8th outbreak which took place from May to July 2018 at the city of Mbandaka and its surrounding areas.
"The laboratory has given us the information that all the deaths analyzed since the 18th of May are a consequence of the Ebola virus," province governor Bobo Boloko Bolumbu announced Monday on local radio. He also added that the samples were sent to the country's National Medical Research Organization for more tests.
For more such updates, stay hooked on to The Live Mirror.
Also Read: Coronavirus Kills Over 1,000 In China, As President Visits Hospital