Where to get Eevee and Pikachu in Pokemon Sword & Shield
There are two ways to get Eevee and Pikachu in Pokemon Sword & Shield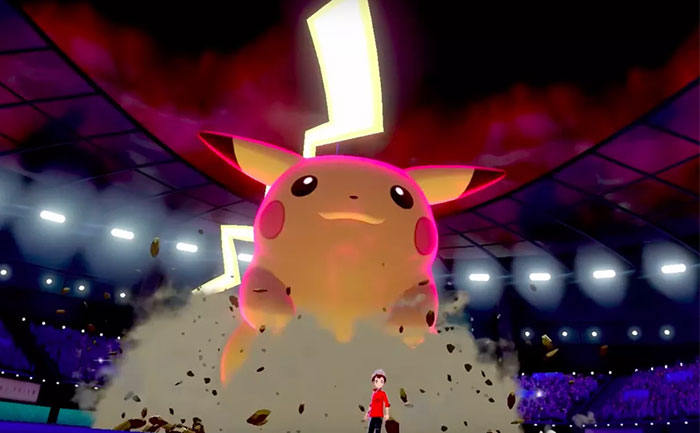 Pikachu and Eevee are two of the most sought after Pokemon in Pokemon Sword & Shield. Not only can they evolve into different forms, they are powerful Pokemon even in their starting form. As much as every Pokemon trainer would like to add these two to their arsenal, they are notoriously difficult to catch. This guide will explain where players can find Eevee and Pikachu in Pokemon Sword & Shield in order to capture them.
 Eevee and Pikachu Locations
The easiest way to get Eevee and Pikachu is to talk with the kids at the train station. However, this route is only available to players who have played Pokemon Let's Go Pikachu or Pokemon Let's Go Eevee before. Other players will have to look in the wild to catch these two.
The Let's Go players can simply go and talk to the two kids near the train stations. If the player has played either version of Let's Go before, they will get Pokemon from the game they played. The Pokemon Let's Go save file should be available on the Switch device to execute this successfully.
Players who can not avail this option will need to take a much difficult route. They will have to look for the Pokemon in the wild area. Pokemon caught in the wild will not have a Gigantamax form, but can still Dynamax. Let's Go Pikachu! save is the only way to get Gigantamax Pikachu.
The wild area is a massive space with multiple routes, fields and forests. Luckily, we can narrow down the location. Eevee and Pikachu can be found on Route 4, north of the mines east of Motostoke City. Shield has a slightly higher chance of spawning these Pokemon than Sword. Pikachu can also be found during a thunderstorm in Stony Wilderness. Players will need to revisit the locations in hopes of catching these Pokemon.
ALSO READ: Pokemon Go – How To Catch Rayquaza