Bus with 16 Indian tourists onboard crashes in Egypt
One Indian Among 28 Killed in Egypt as Two Tourist Buses Crash into Truck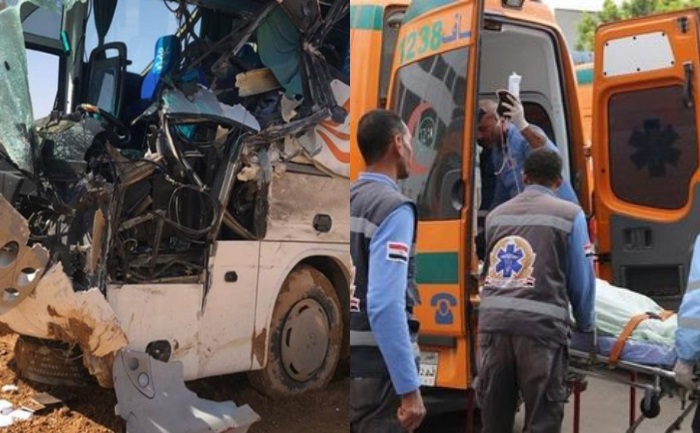 A bus carrying several passengers, 16 of which were Indian tourists, met with an accident near Ain Sokhna in Egypt. The Indian Embassy in Cairo released a statement regarding the accident. in a statement on Twitter. The tweet confirmed the embassy officials are present at hospitals where the passengers are being treated. The post also said that the officials could be contacted via helpline numbers.
The Indian Embassy's Twitter post read,The Indian Embassy's Twitter post read, "Bus accident with 16 Indian tourists on board occurred today near Ain Sokhna in Egypt. Embassy officials are at hospitals in Suez city and Cairo. Helpline numbers +20-1211299905 and +20-1283487779 are available." MEA, External Affairs Minister S Jaishankar and MoS for Minister of State for External Affairs were also tagged in the post.
As per Egypt's Ahram online newspaper, 22 people were killed and eight injured when the bus collided with a truck on the Port Said Damietta highway.
Traffic accidents are common in Egypt where many roads are poorly maintained and regulations are laxly enforced. But efforts by authorities to crack down on traffic violations, including speeding, appear to have borne fruit in recent years, with official figures showing a decline in road deaths.
Also Read: Pictures Inside: Katy Perry 35th Birthday with fiance Orlando Bloom in Egypt