Eid ul-Fitr 2019: When is Eid in India, Importance and significance of the Islamic Festival
Eid 2019 Date in India: Here's When Is Eid al-Fitr And Significance of Biggest Islamic Festival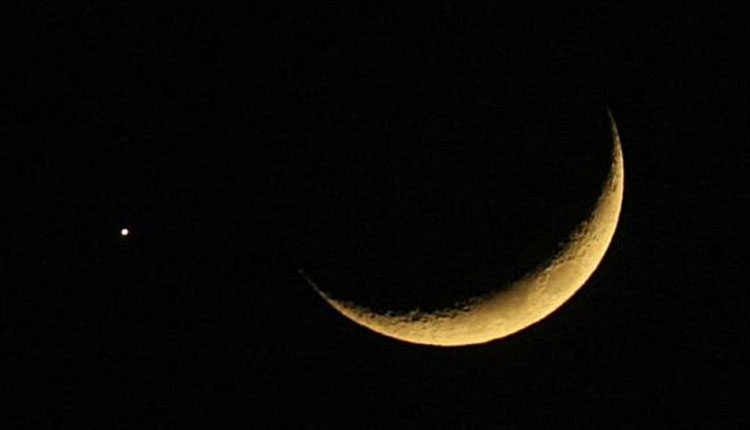 Eid al-Fitr or popularly known as Eid is an auspicious festival celebrated by Muslims across the world. This festival falls on the first date of the 10th Islamic month, Shawwal and also marks the ending of the fasting month, Ramadan. The date of Eid totally depends on the sighting of the new moon. When the moon of Shawwal is sighted on Ramadan 29, the Eid will be celebrated on June 5 or if the moon is not seen on 29th Roza, Eid al-Fitr will be celebrated on June 6 in India. Happy Eid Mubarak 2019 Wishes
Importance and Significance of Eid al-Fitr
As we have mentioned above that Eid falls on the first day of the Islamic month, Shawwal, which is amongst the days when Muslims are not allowed to observe fast. This propitious day is considered as the day of rewards after a month-long fasting. Yes, the Almighty has said in the Quran, go to Eid-Gah and perform two units of Namaz and asks whatever you want. It is similar to us that we people get our salary at the end of the month or week, Almighty has chosen to bestow his worshiper on Eid for the sacrifice they did during the month of Ramadan.
On the occasion of Eid, Muslims performs special two rakat of Namaz-Eid, which is a little different from their general salat. Yes, the namaz has additional six Takbirs (raising of the hands to the ears while saying "Allāhu Akbar" which means "God is the greatest"); three at the beginning of the first Rakat and the remaining three before they go to ruku in the second rakat in the Hanafi school of Sunni Islam.. Eid Al-Fitr 2019: Pakistan Launches Moon Sighting Site, Announces Eid Date
The festival is basically celebrated for three days. On the day of Eid, Muslims get up early and perform the first namaz of the day Namaz-e-Fajr, take bath or wear some fragrance. They also refrain themselves to have a heavy breakfast. It is general rituals that they do before performing Namaz-eid-ul-Fitr. On their way to Eid-Gah, Muslims recite Takbir Allahu Akbar Allahu Akbar Lailaha Illallah…. Wallahu Akar Allahu Akbar Walillahil Hamd little loudly.
Eid-ul-Fitr date in India
The date of Eid ul-Fitr usually changes from region to region, depending on when the moon is seen. The lunar cycle is used to calculate the Islamic Hijri era and this year's Ramadan was observed at a different time across India, as the moon was not seen in some parts of the country. The International Astronomical Centre (IAC) and timeanddate.com claim that Eid-al-Fitr will be celebrated on June 5.
Apart from India, Pakistan, Bangladesh will also celebrate Eid on June 5 this year. Depending on when the moon is sighted, Muslims around the world will celebrate Eid either on June 4, 5 or June 6.
If you want to read more about Ramadan, Eid al-Fitr History, Eid Mubarak Wishes you can click on the link.