ED attaches Rs 255 cr assets of Nirav Modi in Hong Kong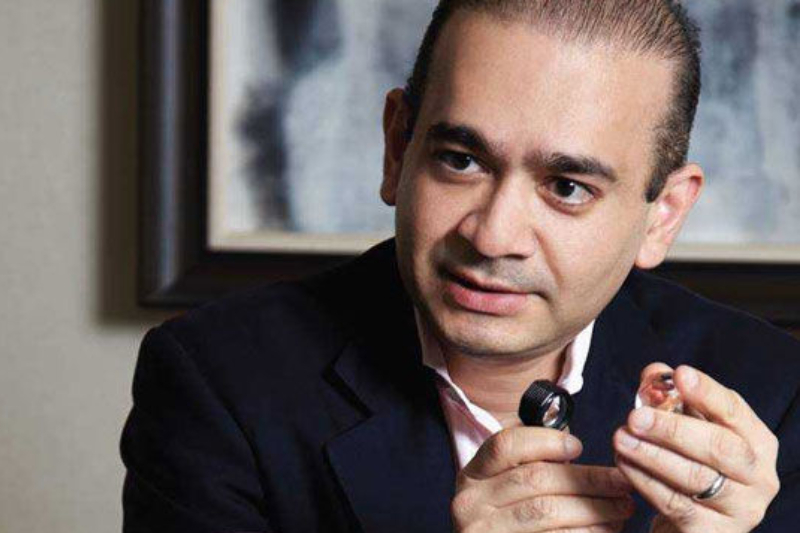 The Enforcement Directorate (ED) on Thursday attached valuables and jewellery of fugitive diamond trader, Nirav Modi — amounting to Rs 255 crore in Hong Kong.
Nirav Modi — accused of Rs 13,000 crore fraud of state-run Punjab National Bank (PNB). He had extracted an overseas loan from the Bank. This is a rare case, in which Indian investigation agencies have attached properties of an alleged criminal in international territories.
The law enforcement agency said that it has issued a provisional order under the Prevention of Money Laundering Act (PMLA) for attachment of these assets.
"The said valuables were exported through 26 shipments by Dubai based companies of Nirav Modi to the Hong Kong-based companies controlled by him after the registration of the case (PNB money laundering) in India," the investigating agency told PTI.
According to the agency, these valuables, diamonds and jewellery were lying in a logistics company vault in Hong Kong.
"Details like value, consignee, shipper, ownership among others of these shipments were obtained during investigation and after gathering the evidences of ownership and value of the goods, the same have been attached," it said.
"The value of attached assets is USD 34.97 million at present," it said. "A court order will soon be sent to Hong Kong to formalise the PMLA attachment order, ED added.
ED has also filed a charge sheet against him alleging that he laundered and diverted over Rs 6,400 crore of bank funds abroad to dummy companies that were under his and his families' control.
Nirav Modi, Mehul Choksi and others are being probed under various criminal laws after the fraud was unveiled this year. Earlier, Punjab National Bank (PNB) registered a complaint that they allegedly cheated them to the tune of over Rs 13,000 crore, with the purported involvement of a few employees of the bank.
Last month, the ED had seized the properties of Nirav Modi worth Rs 637 crore. The seized properties include high priced jewellery, luxury apartments and bank accounts stowing multi crores. These assets have been taken over by investigators in India and in four other countries including UK and USA.
Also read: ED seizes Nirav Modi's assets worth Rs 637 crore; jewellery, flats among them