England hegemonize Pakistan at Headingley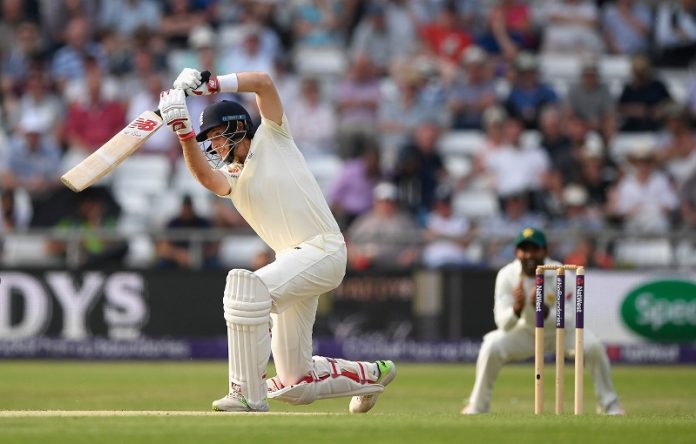 Headingley assemblage saw a breathtaking execution from a proficient bowling line up that under performed in Lord's Test. Pioneered by Stuart Broad with some awe inspired swing bowling picking up crucial wickets upfront. Along with James Anderson and Chris Woakes he ceased batting line up of the opposition.
Reduced them to a trivial 79 for 7 before Shadab Khan recuperated before the summation. Broad, Anderson and Woakes picked 3 wickets each. Debutant Sam Curran put a halt to Shadab Khan's all important innings that still keeps Pakistan in the hunt.
The perfidy England weather turned in benevolence for the home side. Sarfraz Khan won the paramount toss in warm sunny conditions perfectly appropriate for batting. Match kicked on and rolled in the clouds making it absolutely perfect for swing bowling. And who else then England have the better arsenal for such conditions. Quintessential stratagem by bowlers helped them subjugate Day 1 of the vital Test match.
Stuart Broad was in likelihood to be dropped post the 1st Test match's horrendous outcome. But he managed to evince demonstrating some sumptuous bowling display. Haris Sohail and Asad Shafiq looked solid at the crease but Chris Woakes broke the partnership. Replacing Mark Wood he did a significant job for the side.
Image Source – www.firstpost.com