I-T Department: Fire devastates legacy at Scindia House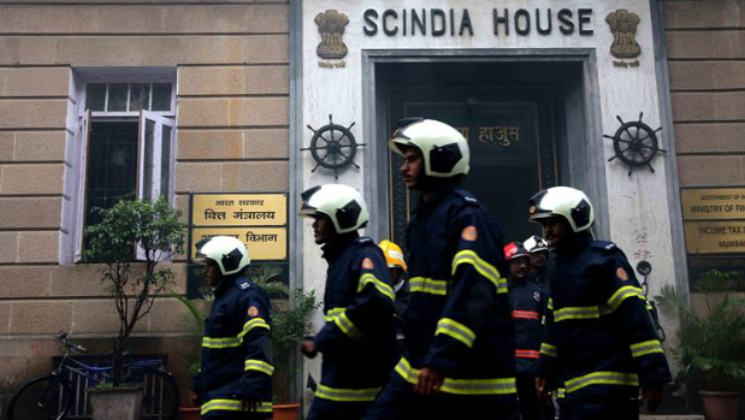 Friday afternoon, 1st June 2018, a major fire broke out at Scindia House, a fivestorey heritage structure in the office precinct of Ballard Estate.
The Investigation Department of Income Tax unit suffered the first blaze which is on the third floor of the building. It was still incensed till the news broke out.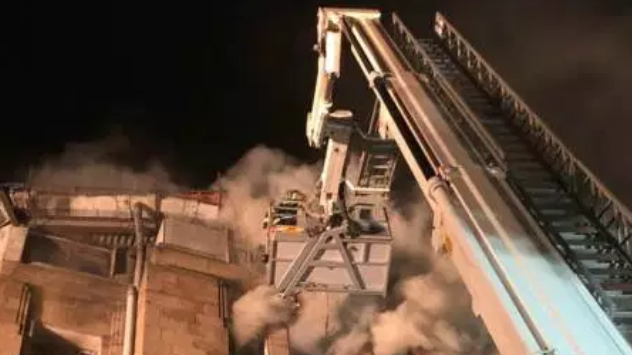 The rescue team was successful in saving six people who were stuck in the part of the building. St George Hospital took the care of five among these who suffered the suffocation. Later it was informed that their condition was stable. A fire man suffered with several injuries while fire-fighting operation.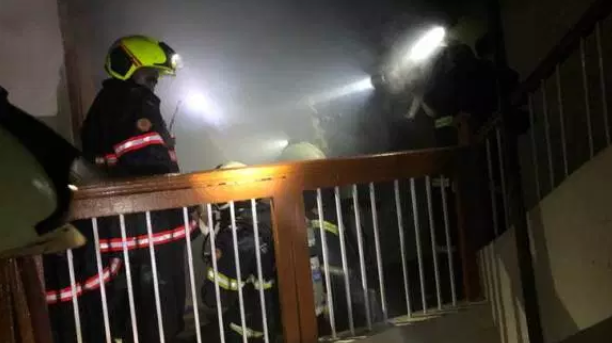 The fire had originated in a canteen on the third floor around 4.30 pm and eventually develope to the higher floors said the fire brigade official. "The building has been vacated," he added. There was a lack of ventilation in the early structure, claimed the officials. This building in Ballard Estate a bequest vicinity, made in flint date back to the British time span.
Mumbai: Fire level upgraded to level 4 at Scindia House office in Mumbai's Ballard Estate | READ https://t.co/iROGMXzUZN pic.twitter.com/I1nJXhBYlj

— The Indian Express (@IndianExpress) June 1, 2018
Local corporator Sujata Sanap, who is from the Shiv Sena, said that when she reached the spot, the flames could be seen blazing on the third floor. "But within no time, the fire broke out rapidly to the higher floors".
Additional municipal commissioner Idzes Kundan, who was present at the spot, said "Last evening that the fire had been contained, We will investigate what caused the flames to spread".
Assistant municipal commissioner of civic ward A, Kiran Dighavkar, said that the first and second floors of the building are intact. The building also houses the offices of the Debt Recovery Tribunal.
Enquiries into several high-profile cases were being conducted at Scindia House. Including the investigation into the case of diamond merchant Nirav Modi and banker Chanda Kochhar. But none of the documents regarding to these case has been destroyed, officials said they will have to assess if any document pertaining to any other important case has been affected.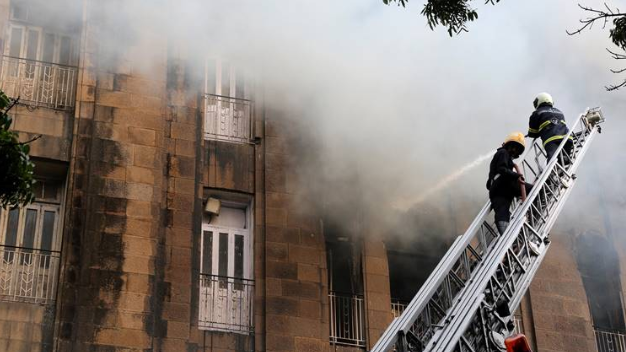 Senior Income Tax officials said that documents and other relevant material regarding to the case of diamond merchant Nirav Modi and his uncle, Mehul Choksi, are safe as they had recently handed over these documents to their assessment wing which is situated at another location. Besides, an "expensive" painting which the tax authorities had recovered from Modi's warehouse is safe. The officials were also inquiring into a case regarding top banker Chanda Kochhar. But officials, nevertheless, said that there none of the "important documents" regarding to the Kochhar case inquiry was at Scindia House.
Picture credits: The Indian Express