England's Harry Kane may disturb the Croats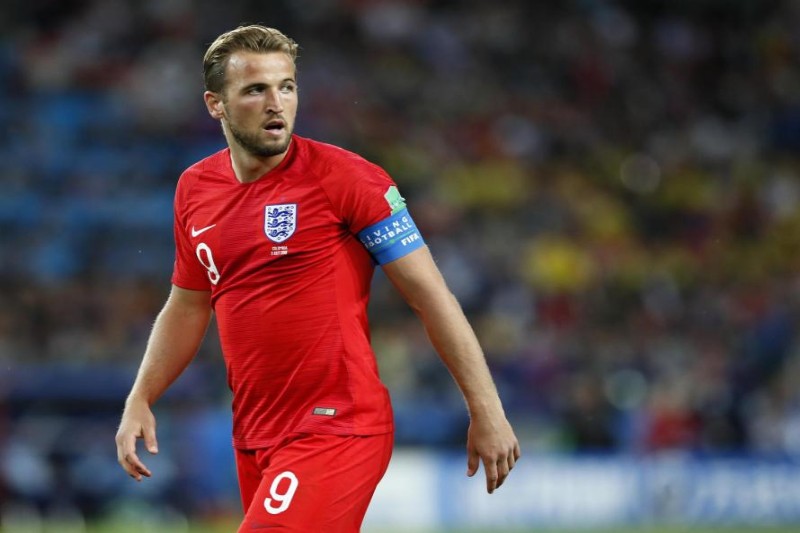 It has been Harry Kane's World Cup as much as it has been for anyone else. The 24-year-old with six goals leads the golden boot race and is the captain of a team that has switched unexpectations with a fairy-tale story.
England face Croatia in the semi-finals on Wednesday and for once you wouldn't be wrong to thik, that the Croats may have to battle "Kane and 10 other giants" at the Luzhniki Stadium.
Such has been Kane's influence at the World Cup, that by time England prepared to face Sweden in the quarter-finals the Englsih-man had acquired many names.
Also Read: World Cup 2018: Top 5 clubs with the maximum representation in the semi-finals
Some affectionately called him 'Fantastic Kane', other named him 'King Kane' but on Wednesday it might be 'Hurricane' that sweeps across Croatia with his pace and power, none of their defender can match.
'The Blazers' may have a superior midfield but their aging defensive duo of Dejan Lovren and Domagoj Vida lack pace and against a young English side full of exuberance and youthful energy, they may be left to chasing shadows that don't exist.
Also Read: World Cup 2018: England face stern test against Croatia in the semis
Of the two, Lovern who plays for Liverpool has faced Kane on several instances and he has a memory, he would love to forget.
Fast Forward few months at Wembley, Lovren is replaced with an half-hour by coach Jurgen Klopp. And as he walked off lost and disoriented, he had perhaps witnessed the first sight of a 'hurricane' breezing past him. It shook him, terrorized him and by the time he realized what it was doing to him, Kane already run past hin twice, escaping in behind to score Tottenham's first goal and leaving the defender in his wake to set up a second.
"He (Kane) is one of the best strikers in the world but I like to challenge these strikers and to show to everyone that I am one of the best defenders," said the 29-year-old.
Also Read: It's a new era in English football, says coach Southgate
Lovren is to a great extent the better footballer than what he showed that day, but inspite of how far he might have escaped and how much he may have improved, 'Hurricane' might just struck him again.