Pokemon Go: How To Evolve Eevee Into Leafeon Or Glaceon
Here is how to evolve Eevee into leafeon or Glaceon in Pokemon Go's latest update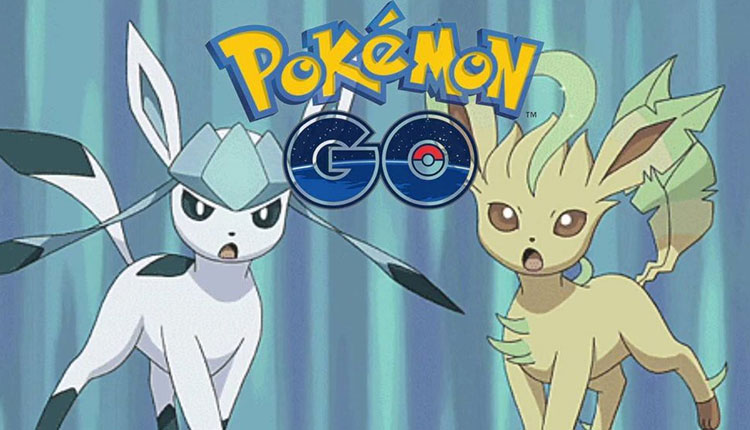 As we have informed you in the last article that Pokemon Go has got its new update. In this new update, you will see Eevee in much bigger avatar than ever. As of now, we had been working with Jolteon, Flareon, Vaporeon, Umbreon and Espeon, today we have got Leafeon and Glaceons, which means we are only missing one of Eevee's several evolutions.
In the latest update of Pokemon Go, players will have an opportunity to get the Sinnoh evolutions of The Evolution Pokémon, Eevee. Both Leafon and Glaceon which are Ice-type and Grass-type are respectively available in this update. Both are capable just their siblings. However, similar to main series games, there are certain circumstances where Galceon and Leafon require a special item to evolve. How To Get Magneton, Probopass, Glaceon, Leafon, Magnezone In Pokémon Go
Unlike their siblings and creatures, however, that item is not a Sinnoh Stone. It's a new special type of lure module: a mossy lure for Leafeon, and a glacial lure for Glaceon
Going by the introduction in Pokemon Diamond and Pearl, Eevee would only evolve into Glaceon when trained in an area that is filled with Icy Rock. Whereas Leafon could only get where a Mossy Rock was present.
For the uninitiated, Niantic has introduced three new types of Lure Modules, items that help trainers by attracting Pokémon to any PokeStops that they are placed onto.  These new models named Glacial Lures, Mossy Lures, and Magnetic Lures can be purchased in the in-game shop currently but will become rewards for completing Special Research tasks later on.
If you want to evolve their Eevee into Glaceon or Leafeon, all you have to do is to drop your lure into any given Pokéstop and then select your Eevee. Then you need to activate your own Glacial Lure or Mossy Lure before choosing the Eevee you want to evolve.
As of now, the mossy and glacial lures are available in the item shop for 200 Pokecoins. It is undoubtedly a small an expense but not free. You will have to wait for a year at least to get them free as Niantic stated.
The earlier Eeveelutions also had a one-time naming trick that you could use to guarantee your evolution. No such trick has not yet found for Leafeon and Glaceon. And that is the way you get your new Eeveelutions. There are a bunch of other Gen 4 creatures available today, as well. Leafe.  Magnetic Lures will have no effect on Eevee and players need to make sure that they have the required 25 Eevee Candy in order to evolve their Pokémon.