Exclusive: Kolkata Nagerbazar blast victim shaken with fear even after treatment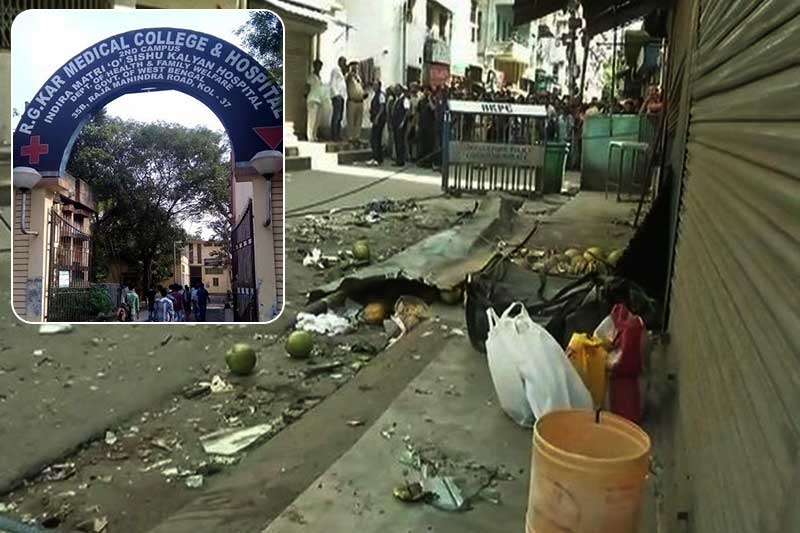 It was in the morning when they were rushed to the R.G Kar hospital. Their bodies bruised with injuries and their minds with terror. The blast in Kazipara area in Nagerbazar had shaken their spirits and one such man showed its effects, nine hours after the incident.
Chandrashekhar Gupta, a 60-year old was preparing his tobacco like every day, standing in front of the Trinamool office where the bomb blasted. Unaware of what was beside him, he had a regular look around, stuffing the khaini in his mouth and ready to take on life like every day. Little did he know that he would end up on a hospital bed hours later, unable to talk and shaking with fear.
Also read: Exclusive: Kolkata Nagerbazar blast happened because of an IED, says Bomb squad
The Live Mirror witnessed the damage the blast had done to the man. His legs were the completely bandaged, the soles of which were stained with the blood that he had shed in the morning. In an interaction with his relative who had brought him to the hospital, it came to be known that his legs were bandaged because of the sharp substances that had pierced through.
"He was there near the site of the blast at around 9 am when this happened. I rushed him to the hospital. Both his legs were damaged severely with sharp pin-like substances. There have been burns on his legs and thankfully, he is out of danger now," he said in a haste while trying to have his patient shifted to some department.
Also read: Exclusive: Kolkata Nagerbazar blast victim Bibhash Das won't celebrate any more birthdays
Before he could leave the room, he added more details of the harrowing visuals he saw on the road, after the blast.
"I remember seeing a man with no left-arm. Someone had his knee blown away. One had half his hand remaining" he recalled.
Yet the calmness of the speaker was defied by the look of terror in his eyes. Perhaps this was the same look that many others injured, had in their eyes too. Approximately, 20 are injured out of which a young boy aged eight died and his mother as a result of the explosion.