'Best player' Lionel Messi is not a human being: Gary Lineker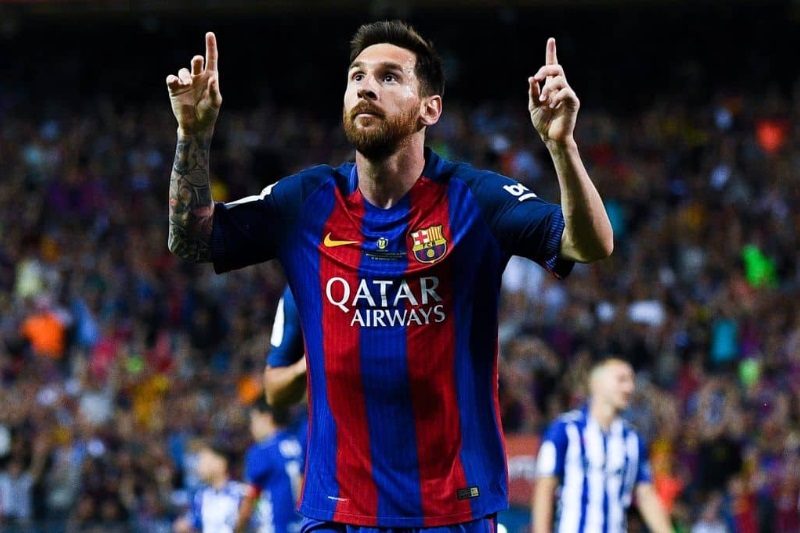 Former Barcelona and Tottenham striker Gary Lineker feels ultimately Argentine star Lionel Messi will be the difference when both of his former sides clash in a Group B Champions League clash at Wembley on Wednesday.
Lineker, a footballer-turned-commentator in an interview with Barca TV praised the little genius by saying that, Messi, "the best player to have donned a pair of football boots" is certainly "not a human being."
"He [Messi] is the best player who ever donned a pair of football boots," said the former England international, before going ahead and enlisting the many talents of the mercurial forward. "If you put all those things together, he frankly is not a human being."
"He doesn't play act, he doesn't dive, he doesn't retaliate," said Gary pointing out some of the many talents of the five-time Ballon d'Or winner. "He is a great example for young people."
Also Read: Champions League: Valencia wary of Mourinho's wounded Manchester United
Asked to predict the winner from the clash of his two former teams, Lineker chose to remain neutral and praised both for the style of football they play. But added that the Premier League side will find it difficult to cope with Messi's pace and guile. He also hoped that both of his former clubs qualify from the group stage.
Barcelona are currently top of the La Liga table with 14 points after seven round of matches. But having witnessed a recent dip in form with two home draws and a shock defeat to Leganes.  They had, however, pummeled PSV Eindhoven 4-0 in their only Champions League match.
Meanwhile, Tottenham are placed fourth and are as many points behind leaders Man. City (19) in the Premier League table. Following a great start to their season with a hat-trick of wins, Spurs went on the lost their three matches consecutively, which also included the 1-2 Champions League defeat against Inter Milan. But they have recovered well and are once again on an unbeaten streak of three matches.
Tottenham takes on Barcelona in their second Group B clash on October 4.