When Farah Khan showed interest in Karan Johar and wanted to marry him
Did you know? Farah Khan once wanted to marry Karan Johar and even showed up at his hotel room at midnight.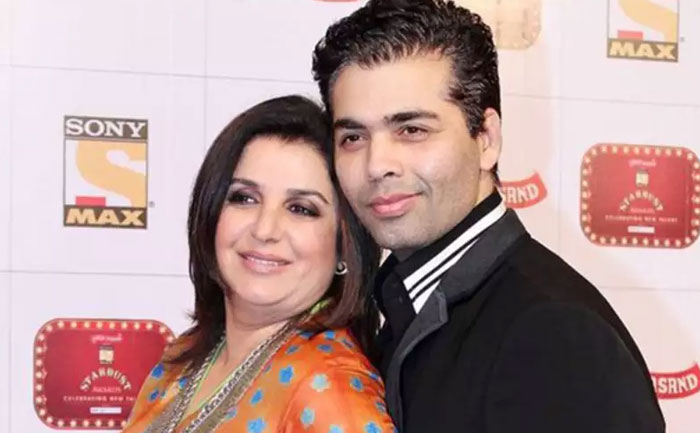 Everyone is aware that Karan Johar and Farah Khan are close friends and are often seen together, but did you know that Farah was in love with Karan even proposed him for marriage. Yes, you read that right!
Talking about the same, a few years ago, Karan and Farah had appeared on Sajid Khan and Riteish Deshmukh's show 'Yaaron Ki Baaraat,' that is when the 'Kuch Kuch Hota Hai' director revealed that Farah was in love with him, "Though yeh shaadi-shuda hai aur main kehna nahi chahta, Farah ne bohot koshish ki thi mere saath (Though she is married now and I don't want to say this, Farah pursued me a lot)" he said.
Further, Karan said it was during the time of filming 'Kuch Kuch Hota Hai' while the crew was shooting for its title track in Scotland and he was sleeping in his room when in the middle of the night Farah came to his room. He said, "Beech raat ko, ek ladki jab kisi ladke ke kamre mein aa jaati hai yeh bahana leke ki mere kamre mein bhoot hai… Main kya jo bhoot se rhyme karta hai woh hoon (sic)."
Farah also agreed that she wanted to marry Karan, but he refused to say that there was a 'technical problem'. Karan added, "Television ka tower bhi chalna chahiye, so I said iss TV ko off hi kar do. That is why maine bol diya no."
Farah Khan is happily married to Shirish Kunder and has three children – Diva, Anya, and Czar, whereas, Karan, on the other hand, is father to twins named Yash and Roohi.