Karan Johar's son Yash Johar calls 'Kuch Kuch Hota Hai' boring; Watch Video
In a new video shared by Karan Johar on his Twitter, his son, Yash Johar finds his dad's debut film 'Kuch Kuch Hota Hai' boring.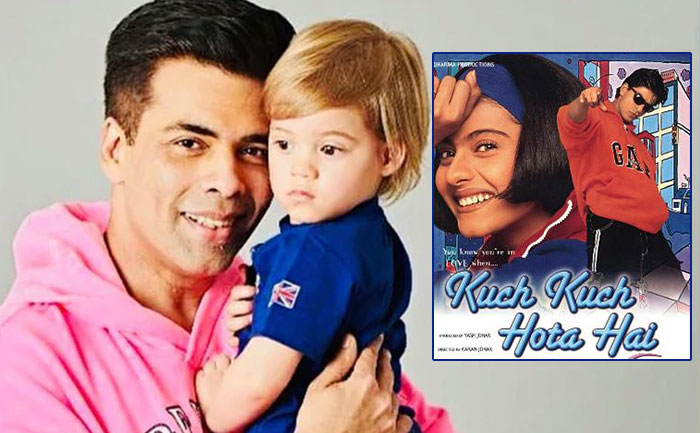 Our Bollywood celebrities are spending most of their time at homes during this COVID-19 lockdown. One such personality is Karan Johar who is spending quality time with his twins-Yash and Roohi. Karan has even come up with the idea of his very own reality show which he has titled 'Lockdown With The Johar', and his twins star in all episodes.
In a new video, shared by the film director on his Twitter handle, KJo happens to ask his son Yash if he wants to watch his movies such as 'Kuch Kuch Hota Hai' and all, to which the kid replies in utmost disinterest, "No, it's very boring" and the filmmaker kept on requesting him to watch a film, he even continues to ask Yash why but he doesn't answer at all and goes to play.
Sharing the video on his official Twitter handle, Karan Johar captioned it saying, "Ek aur critic!"
Check out Karan Johar's video here:
Ek aur critic! pic.twitter.com/ekBFZujJwo

— Karan Johar (@karanjohar) April 7, 2020
KJo has been sharing many videos of his kids on his social media handle, In a recent video, his twins body shame him while he asks about their lunch. Instantly, Yash says, "You have a tummy", and both he and Roohi burst out laughing.
In a funny way, Karan sounds quite shocked that his children are body-shaming him. As a result, he ends the video saying that he should go to the gym.
Karan Johar captions the video, "I have been body shamed!!!! #lockdownwiththejohars #toodles"