Farmers Protest: Deadlock Continues; Government Pins Hope On Supreme Court
Farmers Protes: Govt hardens stance, says- 'Won't repeal farm laws, let Supreme Court decide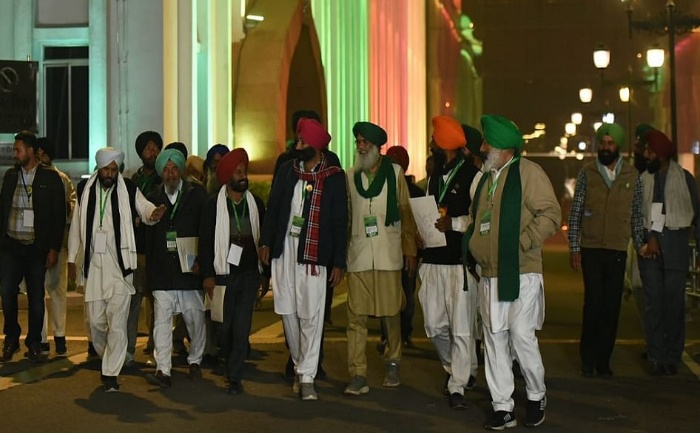 The eighth round of talks between protesting farmers and the government ended in a deadlock once again. The farm leaders remained adamant on repealing the new agricultural laws. Union Minister Tomar ruled out repealing the three contentious laws. It asserted that a large section of farmers in other states across the country have welcomed the laws and asked the unions to think about the interests of the entire country.
Farm leaders said their 'ghar waapsi' will happen only after 'law waapsi'. The next round of talks is on January 15. The farm leaders also added that they are prepared to celebrate Lohri and Baisakhi festivals at their protest sites. The two harvest-related festivals, one on January 13 and the other on April 13.
As per TOI report, The farm organisations said their next target is to burn copies of the three laws on Lohri on January 13 or 14 and prepare for a tractor parade on Republic Day.
Agriculture Minister Narendra Singh Tomar had expressed that it is better now that the Supreme Court should make a decision. But the farm leaders opposed this.
Farmers have been protesting at different borders of the national capital since November 26. They are protesting against the three newly enacted farm laws – Farmers` Produce Trade and Commerce (Promotion and Facilitation) Act, 2020, the Farmers (Empowerment and Protection) Agreement on Price Assurance and Farm Services Act, 2020, and the Essential Commodities (Amendment) Act, 2020.
Also Read: Farmers Protest: Agitating Farmers Flag Off Tractor Rally