Bird Flu In India: Six States Confirm Avian Flu Cases
Gujarat, Haryana Confirm Bird Flu Tally Rises To Six States; Haryana To Cull 1.6 lakh birds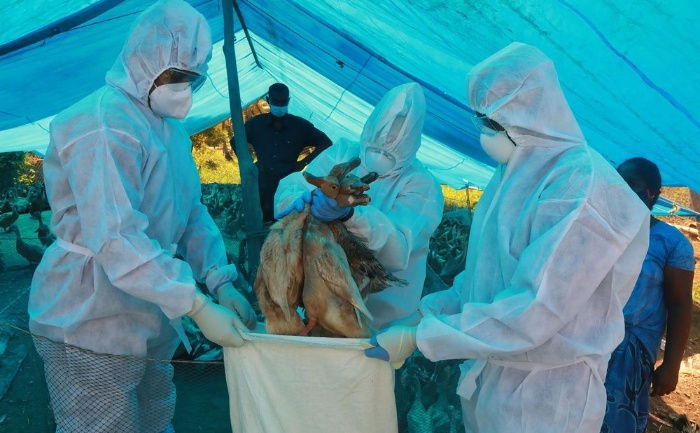 The central government on Friday has confirmed bird flu in a total of six states. After Kerala, Rajasthan, Madhya Pradesh, Himachal Pradesh it is now in Haryana and Gujarat. The centre has asked these six states to increase their vigil and act to curb the outbreak.
"So far, the disease has been confirmed from six states. It is learnt that culling operations have been completed in both the affected districts of Kerala. The disinfection process is underway," an official release issued by the Ministry of Fisheries, Animal Husbandry and Dairying stated.
Following the confirmation of bird flu, Haryana is set to start the biggest culling of birds in any state. Officials said 166,000 birds would be killed in the next few days.
As reported by sources to Hindustan Times, In the states where bird flu has been confirmed, its spread is increasing. In Rajasthan, deaths of birds, mostly crows, because of bird flu were reported from 30 of 33 districts. On Wednesday, deaths were reported from 12 districts. In Madhya Pradesh, over 800 birds died in 20 of 52 districts, an increase of 12 in the past two days.
In Maharashtra, suspected flu deaths were reported from eight districts. Around 350 birds have died so far. The preliminary results of samples tested in Pune were negative. But the government is waiting for final confirmation from Bhopal lab.
Centre has urged states that are still unaffected by the flu to keep a vigil on any unusual mortality amongst birds and to report immediately.
Also Read: Avian Flu: Districts In Karnataka Put On High Alert Due To Bird Flu