Farmers Protest: Supreme Court Slams Centre, Proposes Stay Of Farm Laws
Farmers' protest: Put farm laws on hold, or we will as you passed it without enough consultation, SC tells Centre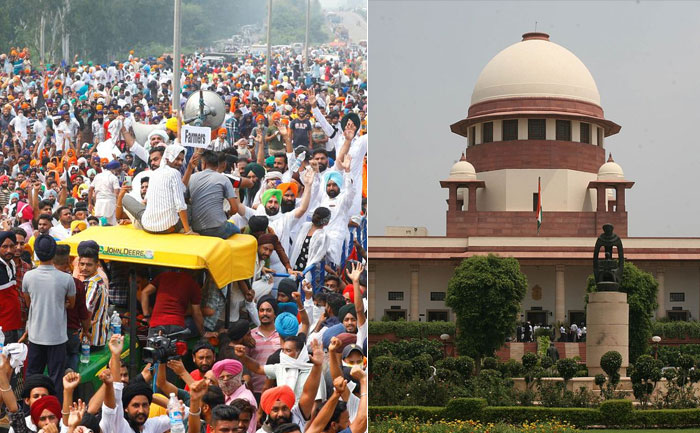 The 'Delhi Chalo' farmers' agitation has entered the 47th day. Today the honourable Supreme Court is hearing a clutch of pleas challenging the three contentious laws passed by the Centre. The SC said that they are disappointed with the way the negotiations between the government and the farmers have progressed.
The apex court slammed the Center and asked them to stay the laws. The court added that it proposes to form a committee and if the government does not then they will stay the implementation of the farm acts. The court says it will decide on the laws after the committee makes a report. But the court will not pass an order that citizens should not protest.
The bench comprising of CJI Bobde Bobde and Justices A S Bopanna and V Ramasubramanian said, "Some people have committed suicide, old people and women are a part of the agitation. What is happening?"
The bench also added that not a single plea has been filed that said that the 'farm laws are good.'
The top court said, "Let those farmer unions who say it is progressive say that before the committee. But you have to tell us whether you stay the farm acts or we do it. Keep it in abeyance. What is the issue?? We are not in favour of easily staying a law but we want to say don't implement the law."
Talks between the Centre and farmer unions have failed to make any headway. The eighth round of talks too was a failure. The next meeting between the two is scheduled for January 15.
Also Read: Farmers Protest: 40-Year-Old Punjab Farmer Commits Suicide At Singhu Border