FATF's move to place Pakistan on 'grey list' receives assent globally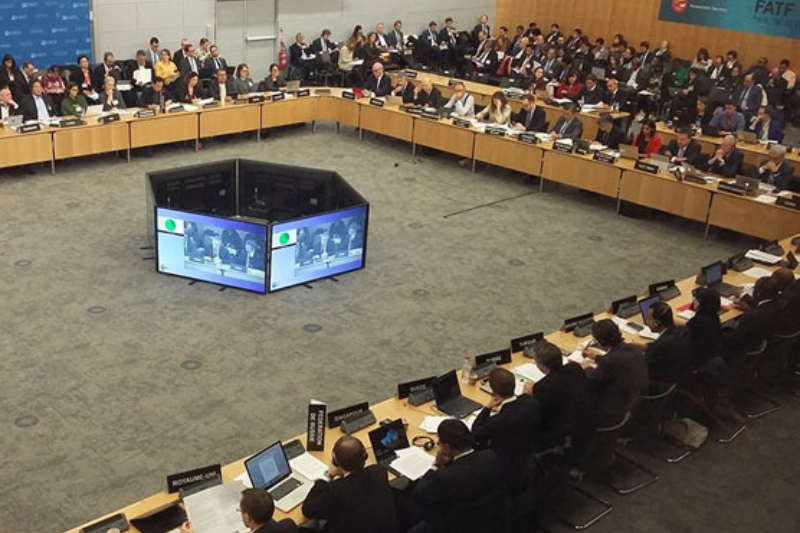 Pakistan's interim Finance Minister Shamshad Akhtar presented a strong case in Paris where the Financial Action Task Force is meeting, sources were reported as saying. The FATF is an inter-governmental body established in 1989 to combat money laundering, terrorist financing and other related threats to the integrity of the international financial system.
India has been pressing the idea that Pakistan evades probes of terrorism and has allowed terrorist organisations to work under them but the idea that the government has taken no efforts in uprooting it entirely has miffed India since time immemorial. The 26 point action plan given by Islamabad to avert the decision and to diplomatically resolve it failed and Pakistan was then given a 10 point action plan which will now be scrutinized by the FATF minutely until it is assured that there is no money laundering or terror financing involved whatsoever.
"We hope that the FATF Action plan shall be complied with in a time-bound manner and credible measures would be taken by Pakistan to address global concerns related to terrorism emanating from any territory under its control," External Affairs Ministry Spokesperson for the Government of India, Raveesh Kumar, said in response to a query on the issue to news agency PTI.
Kumar further added, "Pakistan has given a high-level political commitment to address the global concerns regarding its implementation of the FATF standards for countering terror financing and anti-money laundering, especially in respect of UN-designated and internationally proscribed terror entities and individuals.
"The freedom and impunity with which designated terrorists like Hafiz Saed and entities like Jamaat-Ud-Dawaa, Lashkar-e-Tayabba, Jaish-e-Mohammed continue to operate in Pakistan is not in keeping with such commitments."
While in Paris, pleading Pakistan's case to remove its name from FATF grey list, the minister apprised the anti-terror financing body of measures that country has taken to combat money laundering, terrorist financing and to eliminate the terrorism from its soil.
The US motion, to have Pakistan added to the "grey list" of countries was reportedly backed by Britain, France and Germany.
Also Read:Nikki Haley warns Pakistan, says can't tolerate terrorism
Pakistan's Interim Interior Minister Muhammad Azam told the media present at the outset of the event that the FATF is under immense pressure of US and India, adding that these countries also pressurized even China and Saudi Arabia, Pakistan's closest allies, to withdraw their support.
As a part of efforts to implement the FATF counter-terrorist financing operational plan adopted in February this year, the Securities and Exchange Commission of Pakistan (SECP), on June 20, issued the 'Anti Money Laundering and Countering Financing of Terrorism Regulations 2018'.
Also Read: Pakistan hand behind the killing of scribe Shujaat Bukhari?
Last week, the interim finance minister said that the ministry has improved institutional mechanisms for handling anti-money laundering and countering financing terrorism issues. Coordination between the State Bank, Banking institutions and law enforcement agencies has also been strengthened to curb money laundering and terror financing, she added.
Pakistan has also previously been on the greylist from 2012 to 2015.