Father of Shahfat Ali Khan who killed tigress Avni threatens to sue Maneka Gandhi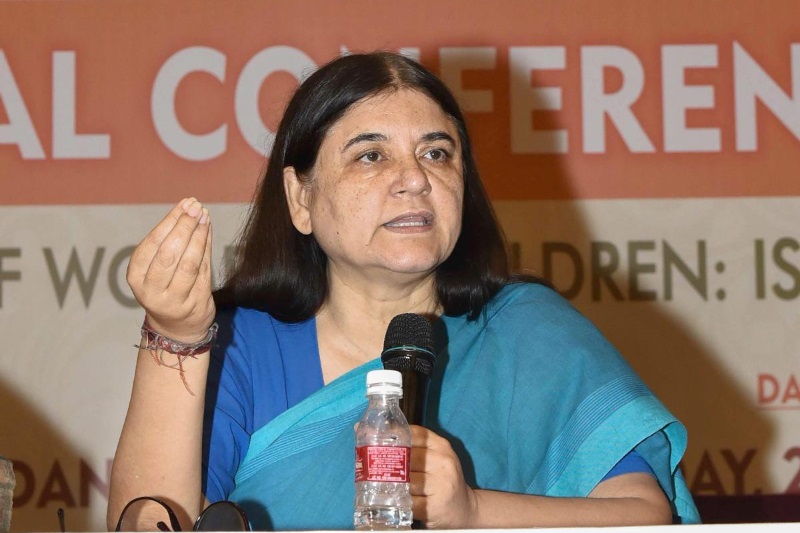 The father of Shahfat Ali Khan, who killed tigress Avni in Yavatmal district of Maharashtra, on Wednesday threatened to sue Women and Child Development Minister Maneka Gandhi.
Claiming that his son, Shahfat Ali Khan, killed the tigress in self-defence, he accused the Maneka Gandhi of making baseless allegations. "My son killed Avni tigress in self-defence as attempt to tranquillise failed and tigress was going to attack. We are going to take legal opinion and we are thinking of suing Minister Maneka Gandhi for making baseless allegations against us," Shahfat's father told the news agency ANI.
He also slammed Maneka Gandhi without naming her. He said, "People sitting in AC rooms and levelling allegations against us is not right. There is no FIR in any police station or any case in court against me. Till now I haven't killed any animal without proper government order."
This comes days after Maneka Gandhi criticised the Maharashtra government over the killing of the tigress, terming it as a case of "brutal murder".
"Tigress Avni could have been saved if Maharashtra forest minister Sudhir Mungantiwar had been little more sensitive and persistent. Request you to fix responsibility of killing and consider removing the minister from his post," the Maneka Gandhi had said.
However, Maharashtra forest minister Sudhir Mungantiwar had hit back at Maneka Gandhi, even as he justified the killing of the tigress, who is suspected to have killed at least 14 people in the past two years. He had said that though he considered the life of the tigress important, he also felt that human life was no less important.
Notably, Avni was a five-year-old tigress identified as "T1" who had caused a widespread fear in Maharashtra's Vidarbha forests. She was shot dead early on Saturday near Borati village in Yavatmal district. Avni died after three months of a massive hunt undertaken with the help of trap cameras, drones, trained sniffer dogs along with a team of forest department officials and spotters.
As per the Supreme Court directives, forest department officials were required to first tranquilize and trap her, but in the operation, she allegedly attacked the stalking team which shot her.
Also Read: Maneka Gandhi: Killing tigress Avni a straight case of crime