FIFA Rankings: Belgium end year as World No.1, India ranked 97th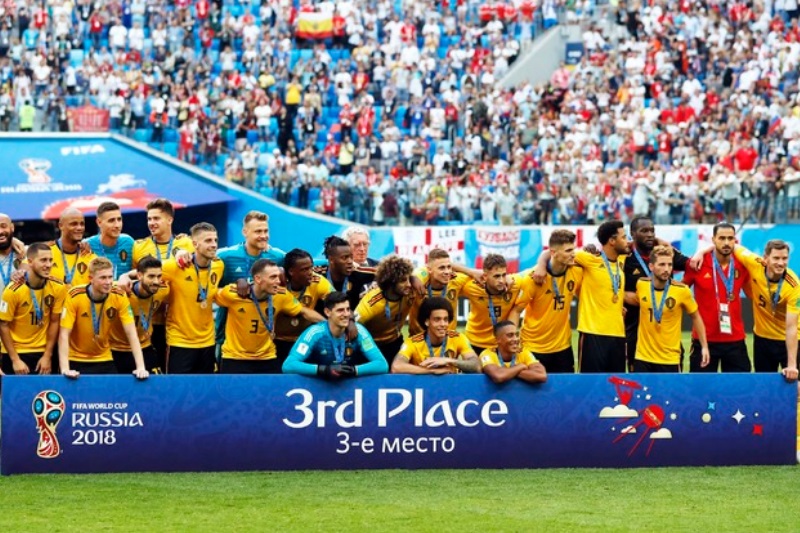 The Indian men's football team, which reached UAE to take part in the AFC Asian Cup slated to start on January 2019, was ranked 97th, while World Cup semi-finalists Belgium remained at the top in the latest FIFA rankings published on Thursday.
Belgium, who beat England to finish third in the recently concluded 2018 World Cup, will end the year as the No.1 ranked side ahead of world champions France ranked second in the standings.
They are placed at the top with 1727 points, while two-time winners France are ranked second with 1726 points. Brazil are ranked third with 1676 points while World Cup finalists Croatia are at the fourth place.
According to the official FIFA website France, were this year's "best mover" after improving seven places and gaining more than 165 points since December 2017.
England and Portugal, who qualified for the UEFA Nations League Finals, are the two next best-ranked nations in the rankings. Uruguay, Switzerland, Spain and Denmark complete the top 10.
Iran at the 29th place are the highest-ranked Asian team, while 2022 World Cup hosts Qatar are ranked 93rd in the rankings.
Meanwhile, Kosovo, who improved 46 places to be ranked 131, were the biggest gainers.
Also read: I have a future without Manchester United: Jose Mourinho after being sacked