Legendary Filmmaker Buddhadeb Dasgupta Passes Away at 77
Legendary Bengali director Buddhadeb Dasgupta passes aways, Mamata Banerjee pays tribute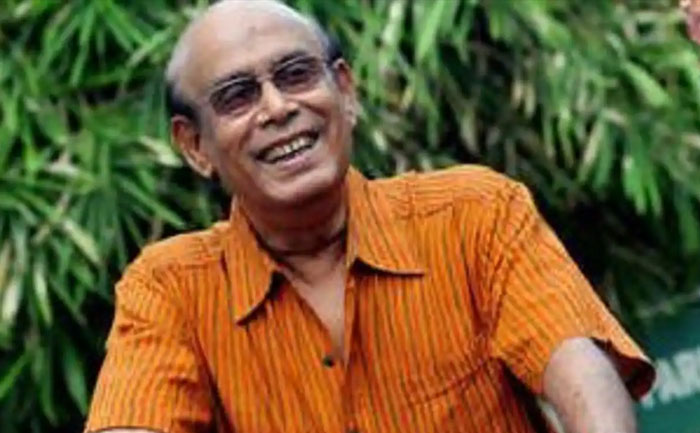 Legendary Bengali filmmaker Buddhadeb Dasgupta passed away on Thursday morning. The National Award-winning director passed away due to age related complications. The 77-year-old was suffering from kidney disease. His family members informed him that he was unwell for more than a year and was undergoing dialysis for a long time.
Dasgupta was a prominent name both in the world of filmmaking and literature. The legendary director had won National Film Award for Best Feature Film five times in his career including Bagh Bahadur (1989), Charachar (1993), Lal Darja (1997), Mondo Meyer Upakhyan (2002) and Kaalpurush (2008), while his films Dooratwa (1978) and Tahader Katha (1993) won the National Film Award for Best Feature Film in Bengali. Even as a director, he bagged two National Film Awards for his films Uttara and Swapner Din.
Apart from being a filmmaker, he was also a noted poet. Buddhadeb is known for his works like Govir Araley, Coffin Kimba Suitcase, Sreshtha Kabita, and Bhomboler Ascharya Kahini O Ananya Kabita. Buddhadeb Dasgupta's last film was Urojahaj in 2018.
Buddhadeb Dasgupta's demise has left a void in the Bengali film industry. Politicians filmmakers and actors took to social media to offer their condolences and pay tribute to the legendary artist.
Check out their condolence messages here:
CM Mamata Bannerjee called his death a 'great loss' for the Bengali film industry. Check out her tweet here:
Saddened at the passing away of eminent filmmaker Buddhadeb Dasgupta. Through his works, he infused lyricism into the language of cinema. His death comes as a great loss for the film fraternity. Condolences to his family, colleagues and admirers

— Mamata Banerjee (@MamataOfficial) June 10, 2021
Filmmaker Raj Chakraborty also condoled the death of the veteran
Recipient of numerous National and International honours, legendary filmmaker and renowned poet, #BuddhadebDasgupta has passed away. Sincere condolences to his family and friends. pic.twitter.com/8F5N2yXGZT

— Raj chakrabarty (@iamrajchoco) June 10, 2021
Sudiptaa Chakraborty, who worked with Dasgupta on films like Mondo Meyer Upakhyan and Kalpurush, also tweeted about his demise.
Poet and Filmmaker Buddhadeb Dasgupta is no more. In the post Ray-Ghatak era,he was one of the most celebrated and valued Indian(nd Bengali)Filmmaker in the International Diaspora.I've n fortunate enuf 2 hv wrkd in 2 of his films #MondoMeyerUpakhyan and #Kalpurush
….

— Sudiptaa Chakraborty (@SudiptaaC) June 10, 2021
May His Soul Rest In Peace.
Also Read: Veteran Bengali Actor Indrajit Deb Passes Away At 73