FIR Against Lucknow Girl For Thrashing Cab Driver In Viral Video
FIR Against Lucknow Girl For hitting Cab Driver After Viral Video Sparks Outrage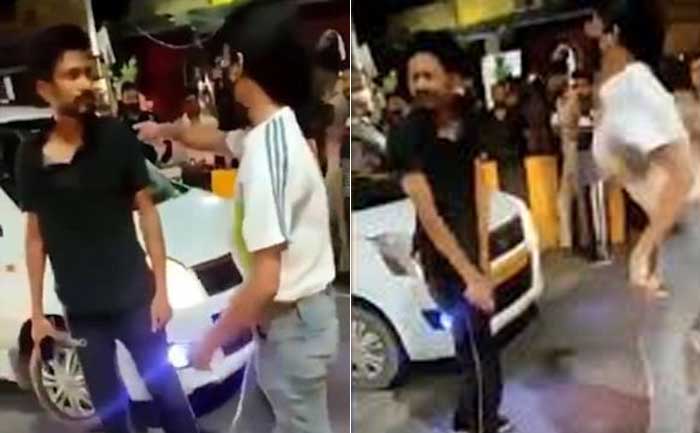 The Uttar Pradesh Police has filed an FIR against the girl who was caught on camera thrashing a cab driver. The shocking incident took place at a traffic signal in Lucknow. The video soon went viral, sparking outrage on social media, with users demanding her arrest. #arrestlucknowgirl' was seen trending on Twitter.
One user wrote how can she be crossing the road when traffic is moving. Some said that the girl should not be shown any leniency due to her gender. Many others were irked with her behaviour and asked for justice.
Deputy Commissioner of Police (DCP) Central (Lucknow), Chiranjeev Nath Sinha said the case was filed after the man who was slapped lodged a complaint.
DCP Chiranjeev Nath Sinha said, "In the case of the viral video of a woman slapping a man, we received a complaint from the man today. Based on the complainant, An FIR was filed in Krishna Nagar police station under relevant sections."
Check out the viral video here:
Viral Video: A Girl Continuously Beating a Man (Driver of Car) at Awadh Crossing, Lucknow, UP and allegedly Damaging his Phone inspite of him asking for Reason pic.twitter.com/mMH7BE0wu1

— Megh Updates 🚨 (@MeghUpdates) July 31, 2021
In the viral video, the girl could be seen thrashing the man, a cab driver. The woman, in a fit of rage, also broke the cab driver's phone who asked for women police to be called. A bystander who tried to intervene was also assaulted by the girl.
Also Read: Viral Video: Make-Up Artist Creates Optical Illusion On Her Face