Viral Video: Make-Up Artist Creates Optical Illusion On Her Face
Make-up artist's optical illusion face art leaves netizens dizzy. watch viral video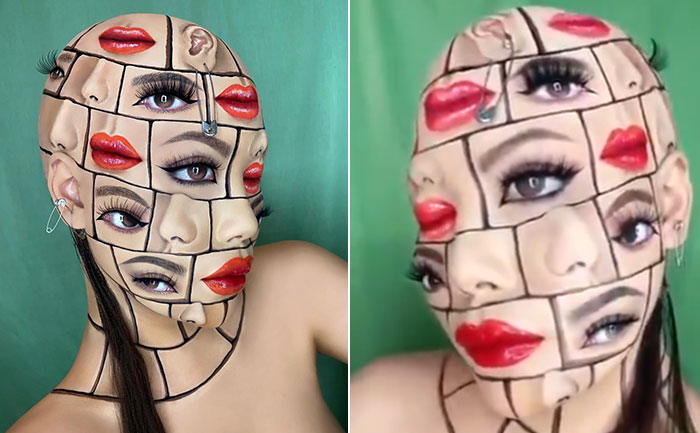 Vancouver-based professional make-up artist Mimi Choi has left netizens impressed with her skills. Choi has created an optical illusion with cosmetics on her face. The art on Mimi's face will leave you stunned for sure. She has painted lips and eyes all over her face. The short clip is viral on social media. Former NBA player Rex Chapman has also shared the video.
Mimi Choi had posted the video on her Instagram a couple of days ago. She had said in the caption that she felt dizzy while painting her face in this manner because it took eight hours to complete this.
"This is make-up. Trust your instinct. You're not crazy. I slept 3 times with my bald cap and illusion on because I got really dizzy and nauseous from painting the side of my head lol. This took around 8 hours to create. I wanted to recreate my old multiple-feature illusions from 2015-2016 to see how much I've evolved," Mimi Choi said in the caption of her post.
View this post on Instagram
View this post on Instagram
Mimi Choi has painted lips and eyes all over her face. Her eyes seemed on the sides of her face while her nose was actually painted at a spot where it just isn't supposed to be. The woman is seen opening her eyes to apply lipstick on the lips painted on her eyelids! Following it with a smile and flaunting the look on camera.
Netizens went dizzy trying to figure out where the actual eyes and lips are.
Also Read: Viral Video: Bride Wears Golgappa (Pani Puri) Crown And Garland At Her Wedding