You Can Now Instantly Share HD Videos & Photos Directly Through Firefox Browser
Send Upto 2.5GB Of Encrypted File Through Firefox Send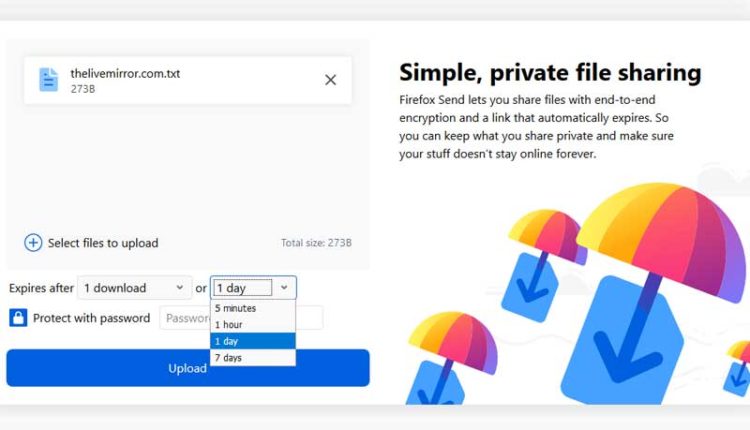 Popular web browser Firefox brought its new service for end-users where they can send up to 2.5GB of encrypted files through the web browser instantly. You don't need an account or login details for this, just drag a file on send.firefox.com and share the link with your friends and family to download a file.
Firefox Send is an amazing feature with different benefits like sends files with an expiry date. Once the period is over the file will be no longer available. You can choose from 5 Minutes, 1 Hour, 1 Day or 7 Days. Plus users can set a download limit of files. You can restrict how many times the file can be downloaded. Choices are 1, 2, 3, 4, 5, 20, 50 and 100 Downloads.
For security users can also add a password, users will be prompted to type before they can access it. To keep a record of all documents you can also signup an account and use the documents again.
Firefox Send can eliminate the necessity of using third-party services or relying on email or cloud storage to share big flies. Firefox Send allows up to 2.5GB file upload that is a massive size, it means you can share HD photos and videos through a simple web browser that is commonly used around the globe.