COVID-19: First Coronavirus patient to receive plasma therapy, recovers
Covid-19 patient shows positive results to Plasma Therapy, taken off ventilator: Delhi hospital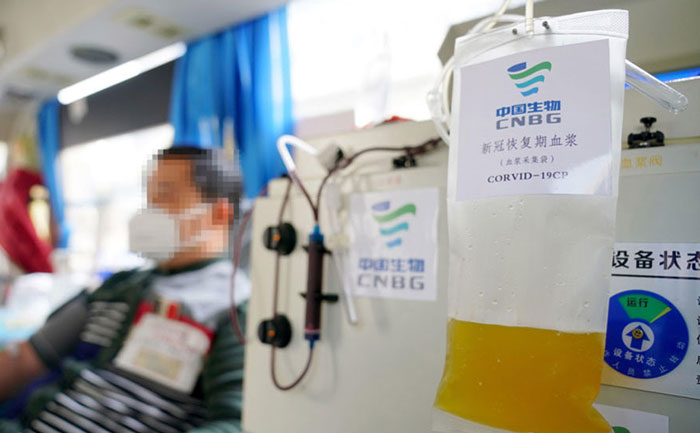 A 49-year-old COVID-19 patient was administered Plasma Therapy at Max Hospital, Saket in Delhi. He has shown positive results with marked improvement in his health condition. The man was recently weaned off the ventilator support.
On 4 April, the 49-year-old male patient was tested COVID-19 positive and admitted at the facility at Max Hospital. His condition soon deteriorated and he developed pneumonia with Type I respiratory failure. On 8 April he was on ventilator support. His family soon asked the hospital for the administration of plasma therapy. It is a first of its kind treatment modality that was used for this disease in India.
He soon responded to the treatment and by the fourth day, was weaned off ventilator support. He has been shifted to a room with round-the-clock monitoring and has also started taking oral feed. His two consecutive COVID-19 tests have come negative.
Here is all you need to know about Plasma Therapy:
What is Convalescent Plasma Therapy?
Blood of a patient who has recovered from Covid-19 contains antibodies with the specific ability to fight novel coronavirus. If these antibodies are ingested into somebody under treatment, they will begin targetting and fighting the novel coronavirus in the second patient. It is akin to passive immunization.
How Convalescent Plasma Therapy Works?
The convalescent plasma therapy uses antibodies developed within an infected person while he/she is infected with the novel coronavirus. These antibodies are developed in a patient as part of the body's natural immune response to a foreign pathogen(coronavirus). These antibodies work to eliminate the novel coronavirus from the patient's body.
Once the patient has recovered, they donate their blood so that their antibodies can be used to treat other patients. The blood is used after checking it for Hepatitis B, Hepatitis C, HIV, etc. If it is safe then the blood is taken to a lab and the plasma is extracted from it. The antibody-rich plasma is then ingested into the body of a patient under treatment.
Risk Factor:
A) There are risks that an inadvertent infection might get transferred to the patient during blood transfusion.
B) The therapy might fail for some patients. It can result in an enhanced form of the infection.
C) The antibody administration may end up suppressing the body's natural immune response, leaving the patient              vulnerable to other infections.
D) The optimal dose of the antibodies is as yet not known.
E) At what point of the treatment should the Plasma Therapy be given.
To get all the answers some more study on plasma therapy is needed. But it has given a ray of hope to researchers looking out for a cure to the COVID-19 virus.
Also Read: COVID-19 lockdown: Akshay Kumar offers aid to Mumbai theatres