First dynamic encounter of FIFA World Cup 2018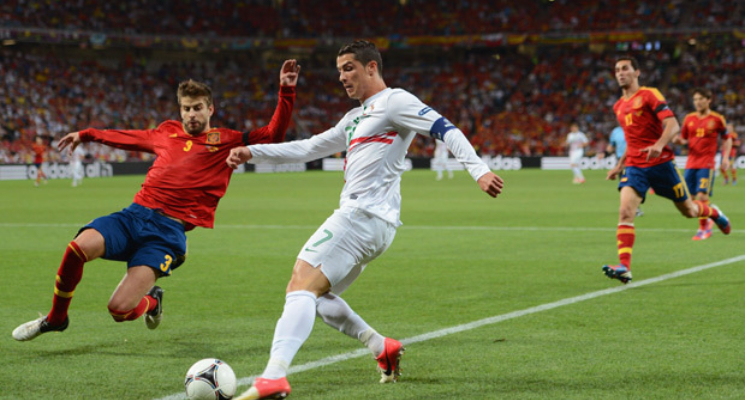 Euro 2016 saw the astounding run of Portugal where they managed to vanquish hosts France. Got rid of many impediments and obstacles before they went on to lift the trophy. Team that wins any major trophy apparently has to face the might Spanish boys at some stage in the competition.
Portugal as well had no where to run as they had to face the daunting task of competing against Spain. Against all odds they hold their nerves and took the match as deep as possible. Penalty shootout saw Portugal triumph and Spain was out of the race.
It will be a revenge time for the heavyweights when they take on the Euro champions. The first eye catching fixture of this world cup will be played on 15th June at Sochi.
Cristiano Ronaldo has to face his Real Madrid teammates in this International fixture. Totally out of his comfort zone as he has to go against those who usually act as a cusion for him on field. It is quite easily one of the fixtures that will kick start the World Cup.
On the conclusion of this match things will get a touch easier as they are in a group that features Morocco and Iran. Portugal have never reached a World Cup final before. They would love to fill the void and make it to the top this time around.
Image Source – Canada.com