Tuticorin : DMK turns the Ante up on Sterlite Closure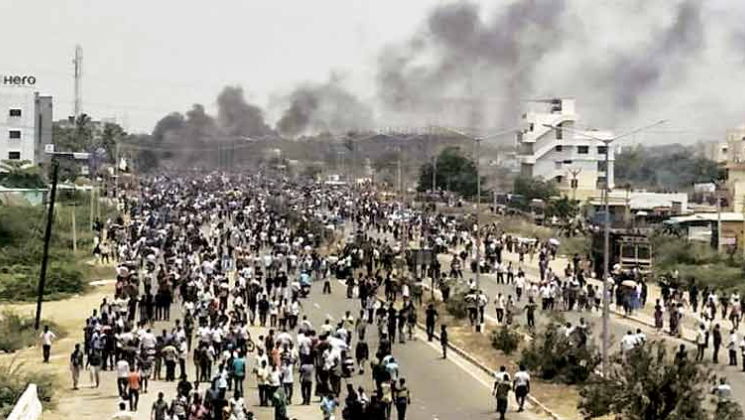 "It is brought to the notice of the Government that Tamil Nadu Pollution Control Board did not renew the Consent to Operate to M/s. Vedanta Limited, Copper Smelter Plant, SIPCOT Industrial Complex, Thoothukudi District in its order dated 09. 04.2018. Subsequently, at 23.05. 2018, Tamil Nadu Pollution Control Board has also issued directions for closure and disconnection of power supply to the Unit. The power supply has been disconnected on 24.05.2018," read a statement from the state government.
"Under Article 48-A of the Constitution, the state shall endeavour to protect and improve the environment and to safeguard the forests and wildlife of the country," the state government stated.
"Closure of Sterlite Copper plant is an unfortunate development, especially since, we have operated the plant for over 22 years in most transparent and sustainable way, contributing to the Tuticorin and state's socio-economic development," Vedanta said in a statement.
According to ANI, the land allocated to State Industries Promotion Corporation of Tamil Nadu (SIPCOT) by TN government to Vedanta has been scrapped.
Assembly sessions in Tamil Nadu resumed after over 2 months of the interval. The session is expected to witness a lot of drama as opposition plans to take on the ruling AIADMK government over various issues including the protests in Tuticorin.
DMK MLAs including MK Stalin arrived for the session wearing Black Shirts as a mark of protest for the 13 people killed in the Tuticorin protest.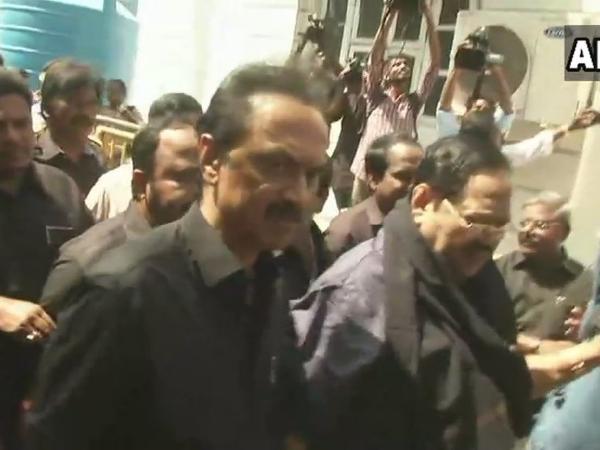 The assembly witnessed the drama, DMK staging a walkout from the House as the party demanded: "permanent closure" of the Vedanta group's copper plant in that district. The DMK said that they will be boycotting all of the assembly proceedings until the Sterlite plant is shut permanently.
According to ANI, MK Stalin was quoted saying, "On the behalf of the opposition, we demand that CM Edappadi K Palaniswami should resign. This is also what the people want."
MK Stalin, DMK leader said, "All previous clearances to Sterlite copper plant have to be cancelled."
When asked about the latest development on the case, Stalin responded with, "This is a window to help Sterlite obtain a favourable order from courts. Speaker expunges calling police firing deaths murder. Murder case ought to be filed in the police firing case. They have to be removed from their positions."
Image Source – timesnownews.com, The Indian Express