Food And Consumer Companies Are Using More Robots Than Automakers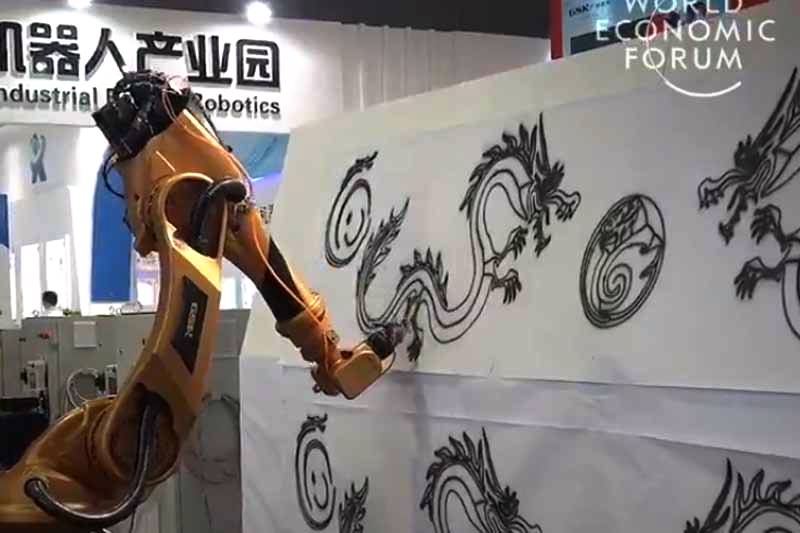 Robot usage is high in the automobile industry, and now other sectors are jumping to get a big share of automotive machines replacing their dependability on manual labor. Is this good news or a hint towards the mass unemployment future holds?
Food And Consumer Good Companies are now using robots for their various activities that completely replaces the necessity of labors, considered as cost-effective and high productivity in long run, many jobs are on the risk of turning to automation.
Weforum.org published a report that specifies Food And Consumer Good Companies are responding well to the requirements.
Shipments to food and consumer goods companies surged 60 percent compared to the year before. Shipments to semiconductor and electronics plants were up over 50 percent, while shipments to metal producers rose 13 percent.
In the above extract, you can read the dispersion of demands in different sectors where Food and Consumer Good companies are on high point.
Pressure to automate is growing as companies seek to cut labor costs in a tight job market. Many companies that are considering bringing work back from overseas in response to the Trump administration's trade wars may find automation the best way to stay competitive, even with higher-cost U.S. workers.
2017 saw a 60% rise in robot usage within food and consumer goods companies.

📕 Read more: https://t.co/wtDsIcX62R #unitedstates #technology pic.twitter.com/gca02le4YC

— World Economic Forum (@wef) March 6, 2019
The food industry is really starting to take off" as a market for automation, said Dan Hasley, director of sales and marketing for Kawasaki Robotics (USA) Inc, part of Japan's Kawasaki Heavy Industries. He added that "food and beverage is one of the segments that really responds to tight labor markets.
The rising demands of robotics in Food And Consumer Good Companies like shopping malls, fast food centers, warehouses, agricultural industries, etc. will lead to the replacement of a high amount of working employees who rely for their livelihood on such companies. Robotics solution is a viable answer for companies to yield more profit, but with mass adoption, it also pushes many towards poverty.
Source: Weforum