Former Chhattisgarh Chief Minister Ajit Jogi dies at 74
Ajit Jogi, first chief minister of Chhattisgarh, dies at 74 in Raipur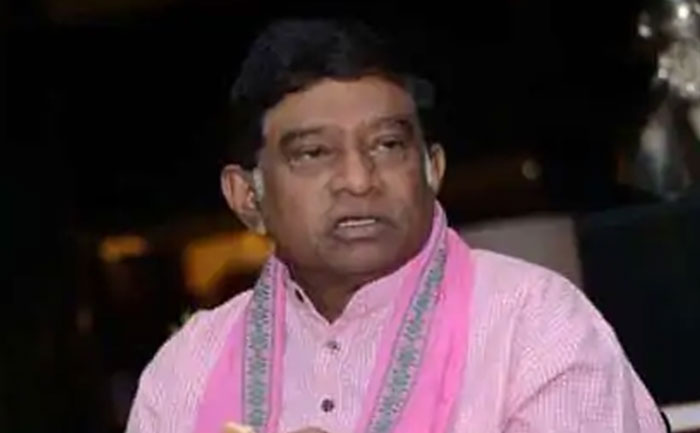 Ajit Jogi, who served as the first chief minister of Chhattisgarh after the formation of the state, died at 74 on Friday. Jogi had been undergoing treatment at a private hospital in Raipur.  Ever since suffering a cardiac arrest at his home in Chhattisgarh on May 9. The sad news of his demise was shared by his son Amit Jogi.
Amit Jogi took to Twitter at 3:35 pm and in a post said, "Not only me but Chhattisgarh has lost his father. His funeral will take place tomorrow in his native land Gorela."
२० वर्षीय युवा छत्तीसगढ़ राज्य के सिर से आज उसके पिता का साया उठ गया।केवल मैंने ही नहीं बल्कि छत्तीसगढ़ ने नेता नहीं,अपना पिता खोया है।माननीय अजीत जोगी जी ढाई करोड़ लोगों के अपने परिवार को छोड़ कर,ईश्वर के पास चले गए।गांव-गरीब का सहारा,छत्तीसगढ़ का दुलारा,हमसे बहुत दूर चला गया। pic.twitter.com/RPPqYuZ0YS

— Amit Jogi (@amitjogi) May 29, 2020
वेदना की इस घड़ी में मैं निशब्द हूँ।परम पिता परमेश्वर माननीय @ajitjogi_cg जी की आत्मा को शांति और हम सबको शक्ति दे।

उनका अंतिम संस्कार उनकी जन्मभूमि गौरेला में कल होगा। pic.twitter.com/TEtAqsEFl4

— Amit Jogi (@amitjogi) May 29, 2020
In the pictures shared Amit Jogi is seen clutching his father's feet and the head resting on the toes.
According to a statement by the hospital, the death took place at 3:30 pm. Jogi's condition deteriorated around 1:30 this afternoon as he again suffered a cardiac arrest. After a two-hour effort, the doctors could not revive him.
PM Narendra Modi condoled his death,
Shri Ajit Jogi Ji was passionate about public service. This passion made him work hard as a bureaucrat and as a political leader. He strived to bring a positive change in the lives of the poor, especially tribal communities. Saddened by his demise. Condolences to his family. RIP.

— Narendra Modi (@narendramodi) May 29, 2020
Vice-President Venakaiah Naidu also expressed his sadness,
Saddened by the demise of Shri Ajit Jogi, the first Chief Minister of Chhattisgarh and a former Member of Parliament. My condolences to the bereaved family. May his soul rest in peace. pic.twitter.com/DV0mngAJEl

— Vice President of India (@VPSecretariat) May 29, 2020
He is survived by his wife Renu Jogi, MLA from Kota, and son Amit Jogi.
May His Soul Rest In Peace.
Also Read: Chhattisgarh polls: BJP claims Ajit Jogi, Mayawati to hurt Congress more