Fortnite locations: How to get a Lightsaber from Star Wars?
Fortnite Exclusive Event Allows Players To Get Their Hands On Star Wars Lightsabers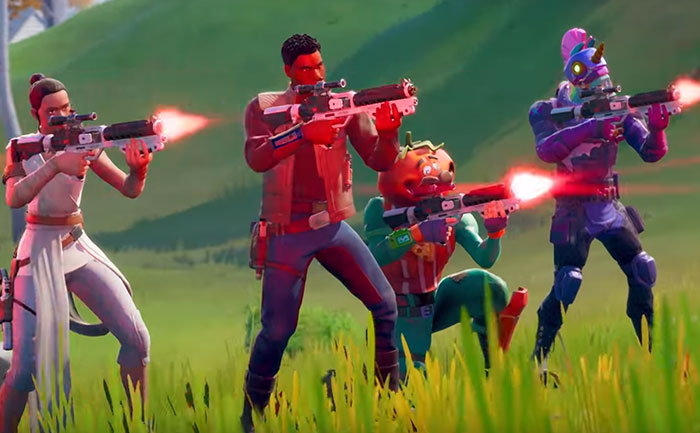 Fortnite has recently made a pretty cool move when it introduced the possibility to acquire a Lightsaber from Star Wars. This was made possible through the special Star Wars Rise Of The Skywalker exclusive event that provided Battle Royale players with exciting challenges to complete.
The Lightsaber found in Fortnite can belong to Star Wars characters like Rey, Luke, Mace Windu, and Kylo Ren. Epic Games has also added new Rey and Finn skins to Fortnite. The four Lightsabers come in red, blue, purple and green as per their character. There isn't any stat or attribute difference between the Star Wars Lightsabers though. The only distinguishing feature between the four is their color while everything else is quite the same.
Here we will tell you the most likely locations to find these Lightsabers in Fortnite and how to get them.
How to get Star Wars Lightsaber in Fortnite?
There are many ways to find a Star Wars Lightsaber in the game. One way to get it is by beating an enemy who has a Lightsaber. In addition, players can also get a Lightsaber from a blue glowing chest in Fortnite. These blue boxes appear in different locations in a totally random pattern.
Players need not worry as there are a few Fortnite locations where it is easier to get a Star Wars Lightsaber. These locations are:
Crash site landmark towards the northwest side of the map
Frenzy Farm
Slurpy Swamp
However, the bad news is that players can not use the Star Wars Lightsaber in Creative or Playground.
ALSO READ: Fortnite Chapter 2'S Full Snow Map & New Beuildings Leaked For Christmas Event