Fortnite Winterfest Event Has Been Delayed
Christmas has been delayed for Epic Games' Fortnite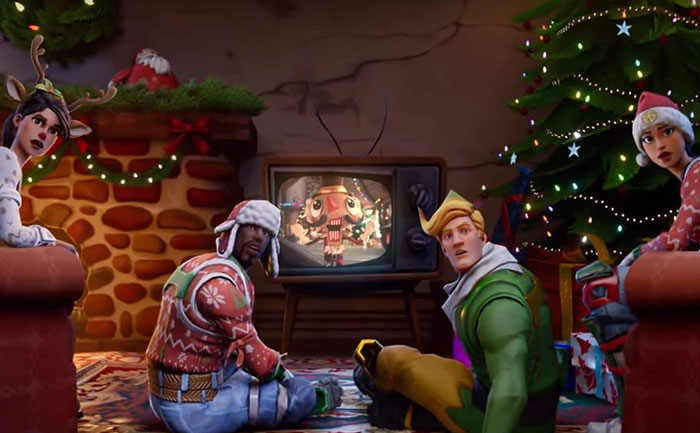 Update: Fortnite has got a new trailer announcing the arrival of Winterfest. Check out the new trailer at the end of the article.
Fortnite's Winterfest has been delayed due to unknown reasons. The big Winterfest Event was set to arrive on Fortnite on December 17 but as of yet, there is no sign of an upcoming event in the game. As the available information on Winterfest was mainly courtesy of Fortnite dataminers, there is no telling where things may have gone wrong.
However, according to Forbes, an official announcement has been released regarding the delay of Winterfest arriving in Fortnite.
Epic Games warned fans earlier today: "Season's greetings. v11.31 arrives tomorrow. Downtime begins at 4 AM ET (0900 UTC). Stay tuned for updates when downtime ends."
Epic Games also shared what is being planned for the extended Fortnite Chapter 2: "With a new year comes new beginnings! Last year we celebrated 14 Days of Fortnite over the holidays. This year we've got even more content for you to unwrap, including new game features, free rewards and a live experience that you won't want to miss. To prepare for all the new holiday-themed updates, we will be extending Chapter 2's first season into early February. Get ready for winter."
This new information does not give us much to go on, except for the fact that Fortnite definitely isn't starting WinterFest according to the rumored timeline. Fans will have to wait a bit longer to start with the winter festivity.
Winterfest is rumored to follow last year's pattern of a 14 day 'Days of Fortnite'. In addition, Winterfest will also introduce the Winterfest Cabin this year. The Winterfest Cabin is a place where players can hang out, open presents and warm themselves by the fire.
ALSO READ: How To Make The Thousand Layer Cookie For The Dawning Event In Destiny 2?