COVID-19 Vaccine: Four Pfizer Vaccine Volunteers Develop Bell's Palsy
Four Volunteers Develop Facial Paralysis Symptoms After Taking Pfizer Vaccine Shots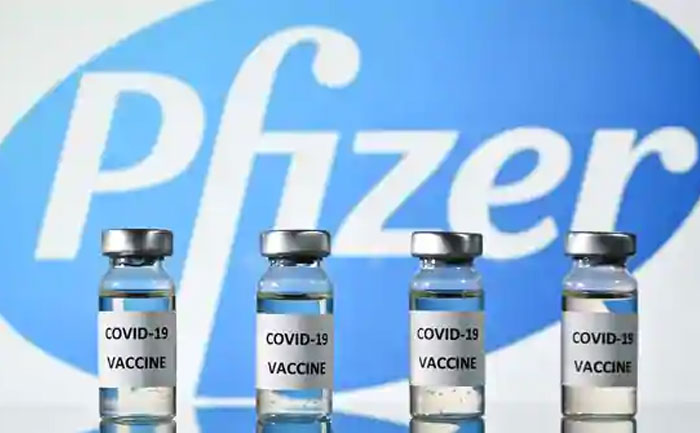 The United Kingdom has started vaccinating people with Pfizer's Coronavirus vaccine. A 90-year-old grandmother went on to be the first to receive the jab. But a massive concern has arisen that questions the safety of the vaccine shots. Four Volunteers who got Pfizer's coronavirus vaccine in the firm's trial developed Bell's palsy. It is a form of temporary facial paralysis.
Reacting to it, the US Food and Drug Administration (FDA) regulators have asked doctors to constantly monitor side-effects of the vaccine.
Yesterday, Britain's medicines regulator issued a warning for people with "significant" history of allergic reactions to medicines, food or vaccines. They were asked not to have the Pfizer/BioNTech jab. The warning came after two National Health Service (NHS) workers experienced "anaphylactoid reaction" symptoms. The condition occurred shortly after them being injected. The four are now on the road to recovery.
Pfizer chief executive Albert Bourla said the company did not "cut any corners" while rolling out the vaccines. Documents released by U.S. regulators confirmed that Pfizer's vaccine was strongly protective against COVID-19 and appeared safe.
Thousands of Britons received an approved to Covid vaccine on Tuesday. The vaccine is administered in two doses, 21 days apart. The over-80s and health and social care staff are first in line to get the jab in the national rollout.
Britain has received some 800,000 doses of the vaccine in the first batch of an order of 40 million. Up to four million doses are expected by the end of December.
Also Read: UK Approves Covid Pfizer Vaccine; To Roll Out Next Week