Free Umar Khalid: Amitav Ghosh, Mira Nair & 200 others demand release of former JNU leader
Scholars, writers, artists and 200 signatories across the World asking government to free Umar Khalid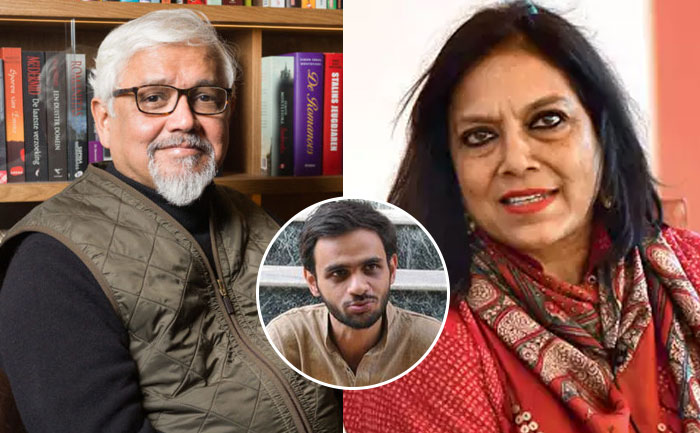 More than 200 academics, filmmakers, and authors have issued a joint statement on Wednesday in support of Umar Khalid. Cornell West, Noam Chomsky, Amitav Ghosh, Salman Rushdie, Mira Nair, and many more have come out in defense of former JNU leader. They are asking the government to free him and the others falsely implicated and incarcerated for protesting against the CAA-NRC.
In a statement released the signatories have expressed concern at the arrests of democratic voices in India. "As an international community of scholars, teachers, students, artists, and filmmakers, we have watched with alarm the events unfolding in India.."
"We call on the Government of India to free Umar Khalid and all those falsely implicated and unjustly incarcerated for protesting against the CAA-NRC that denies equal citizenship rights and to ensure that the Delhi Police investigates the Delhi riots with impartiality under the oath they took as public servants bound by the Constitution of India."
"Also stand in solidarity and outrage, with the brave young scholar and activist Umar Khalid, arrested in New Delhi on September 14, 2020, under fabricated charges of engineering the Delhi riots in February 2020."
The statement also mentions that several Bharatiya Janata Party (BJP) leaders gave "hate speeches inciting their supporters to 'shoot the traitors'. But there has been no action against them.
Umar Khalid was arrested earlier this month under the stringent Unlawful Activities (Prevention) Act in a case pertaining to communal violence in northeast Delhi in February this year.
Also Read: Delhi Riots: Former JNU Student Leader Umar Khalid Arrested Under UAPA