Friends: Baby Emma finally responds to Chandler's 2020 joke
Actress Noelle Sheldon who played Emma in the show 'Friends' has finally responded to one of Chandler's jokes in the 2003 episode.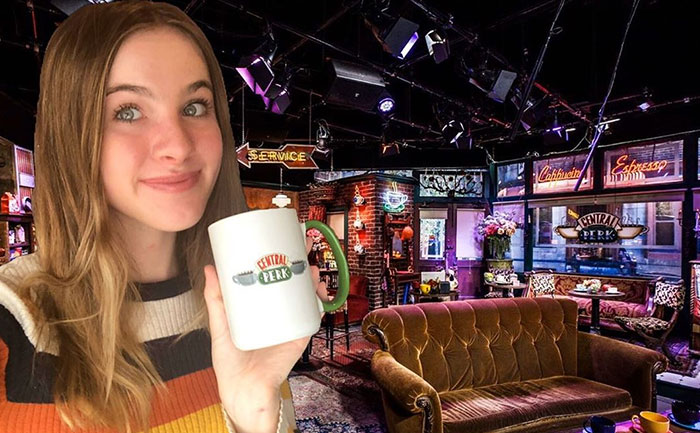 Looks like Emma is finally up! For those who did not understand the reference, we are talking about the 4th episode from the popular American sitcom Friends season 10, titled The One With The Cake.
To recall, we saw Chandler, Monica, Joey, and Phoebe join Rachel and Ross gather to celebrate Emma's first birthday who was asleep through most parts of the episode and the lead characters decide to make a video.
During the episode, Monica and Chandler eagerly want to leave for a getaway in Vermont recorded a hilarious 18th birthday message for Emma, wherein annoyed Chandler says, "It's the year 2020. Are you still enjoying your nap?"
Now, Noelle Sheldon, the actor who played baby Emma in Friends along with her twin sister Cali Sheldon has responded to one of the iconic birthday messages that Uncle Chandler left in the show and she has definitely won the internet.
Sharing the photo on her Instagram, she wrote, "Just woke up from the best nap of all time, happy 2020!! (ft. my poorly done photoshop) Hope everyone has an excellent year full of family, friends, and laughter!!"
Check out the photo:
Her twin sister Cali Sheldon commented saying, "Finally."
Fans of the show reacted to the photo and commented, one user wrote, "This is the best thing. I love it. HAPPY NEW YEAR❤️?" another wrote, "You should win an award for this caption?❤️"
However, on January 1, the '90s sitcom was taken down from Netflix in the United States. However, like other shows, the American sitcom will be available on a different streaming service, HBO Max, in 2020.
What do you think of Noelle Sheldon's post? Let us know in the comments below.
ALSO READ: Friends: The Cast To Reunite Again? Find Out