Friends: The cast to reunite again? Find out
Could we be any happier?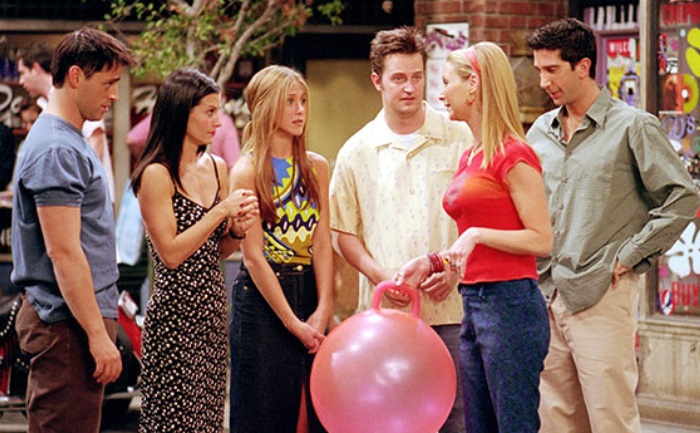 The cast of Friends have been surprising all their fans for the past few days. First, it has Jennifer Aniston's Instagram debut not only that she also shared a selfie with her Friends co-stars. Secondly, Courteney Cox shared a selfie with her on-screen husband Mathew Perry post-lunch date and now, the cast to get together for a special reunion. I mean, could we be any more excited?
As per the reports from The Hollywood Reporter and Variety, it is reported that the cast and the creators from Warner Bros. TV are in talks to reunite for a special that will air on upcoming streaming service HBO Max, a unit of AT&T's (T.N) WarnerMedia.
According to sources, WarnerMedia paid $85 million per year for five years ($425 million) to reclaim streaming rights to Friends for its own platform.
Recently, when asked about Friends reunion, Jennifer Aniston said on Ellen DeGeneres's show 'The Ellen DeGeneres Show' she said, "We would love for there to be something, but we don't know what that something is. So, we're just trying. We're working on something."
Further,
Aniston
said she posted the selfie because
"because we miss each other and we all happened to be in the same part of the world." 
The first episode was aired on 22nd September 1994 and recently the show completed 25 years of its premiere. For a decade, as their characters kept us entertained and it was as though as we were a part of their family Friends is still widely watched and loved around the world.
Are you excited to see the Friends cast reunite? Let us know in the comments below.
ALSO READ: Friends: 25 Best Episodes To Binge-Watch As The Show Turned 25