'Friends: The Reunion' Gets Its Television Premiere In India
'Friends: The Reunion' will premiere on Indian television on August 1, coinciding with International Friendship Day.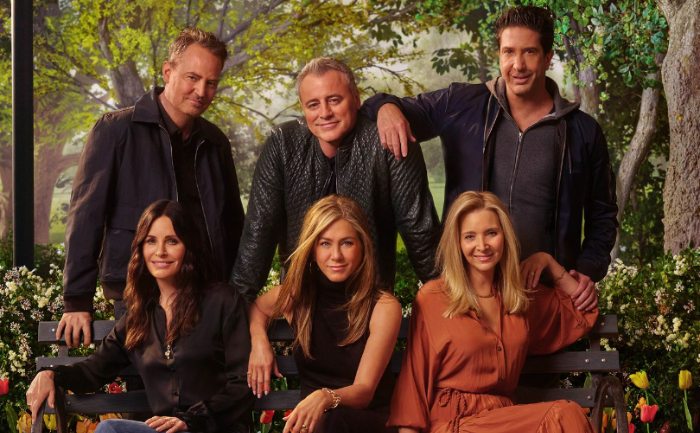 'Friends: The Reunion', also known as 'The One Where They Get Back Together' starring David Schwimmer, Jennifer Aniston, Matt Le Blanc, Matthew Perry, Courteney Cox, and Lisa Kudrow is all set to premiere on Indian television on August 1st on the special occasion of International Friendship's Day.
The cast members came together for a reunion episode that aired on 27 May globally and reunited after 17 years for the special episode. 'Friends: The Reunion' will air across several channels of the Zee network and the viewers in India can catch the episode on August 1 at 12 pm, 5 pm, and 9 pm on Zee Cafe, and at 1 pm and 9 pm on &flix and &PrivéHD, respectively.  Apart from these, the special will also air across 9 channels i.e Zee TV HD, Zee Cinema HD, &Pictures HD, &xplorHD Zee Marathi HD, Zee Telugu HD, Zee Bangla HD, Zee Kannada HD, and Zee Keralam HD.
THEY ARE GIVING US SO MUCH 😭 #friendsreunion pic.twitter.com/ukNhz1SaZZ

— hbomaxPOP | originals (@HBOMaxPop) May 19, 2021
The unscripted episode showed the main cast revisiting the sets of the original show, meet with guests who appeared on the show as well as celebrity guests, and re-enactments of Friends episodes, and share behind-the-scenes footage. The reunion episode was premiered on May 27 in India on streaming service ZEE5.
Recently, the much-loved reunion special episode of the show scored four Emmy nominations this year that include Directing, Production Design, and Lightning.
Apart from the main cast, Guest celebrities like Christina Pickles (Ross and Monica's mother Judy), Elliott Gould (Ross and Monica's father- Jack), Larry Hankin (Mr. Heckles), Tom Selleck (Richard), James Michael Tyler (Gunther), Maggie Wheeler (Janice), Reese Witherspoon (Rachel's younger sister Jill), David Beckham, Justin Bieber, BTS, James Corden, Cindy Crawford, Cara Delevingne, Lady Gaga, Kit Harington, Mind Kaling, Thomas Lennon, Malala Yousafzai were also featured.
ALSO READ: 'Friends: The Reunion' Goes Live, Fans Turn Emotional