How to protect children from Coronavirus (COVID-19): Complete guide  
Pandemic Coronavirus outspread has brought everything to a standstill. In these crucial times, it is extremely important to take care of your loved ones, babies or toddlers and prevent them from getting infected with the COVID-19 virus. Check out how you can protect your kids from Coronavirus by taking care of effective preventive methods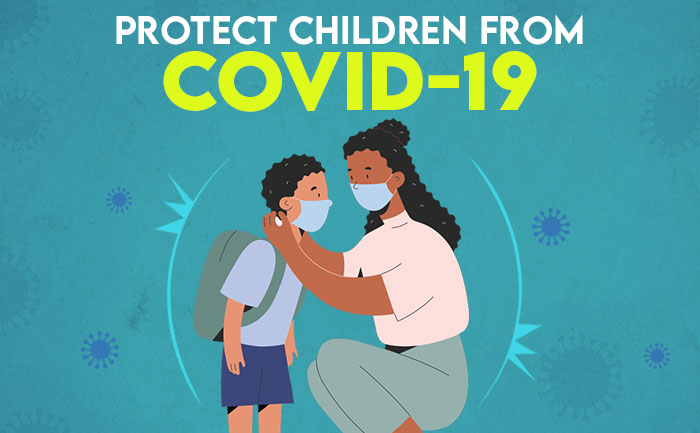 Netizens from all across the world have been suffering because of the unfortunate outspread of the Coronavirus. Nations were forced to impose complete lockdowns in order to curb the spreading. Off late the health officials alerted Indians about the expected third wave, wherein the officials believe that the Delta Plus variant might be seen surging July-August. States like Maharashtra and others earlier had planned about unlocking as per the phases, however, it had to be kept on hold because of the expected third wave. We might not be able to get rid of this pandemic instantly, but we can make sure that people in our surroundings and our family members are safe by following the protocols. Here in this article, we take you through the complete guide to protect yourself from COVID-19 and how to protect your babies, toddlers from Coronavirus (COVID-19 virus). Make sure you always keep in check with your child and protect them from any type of infection.
How to protect yourself from the COVID-19 virus:
Avoid close contact with people, neighbors, or strangers. Typically maintain a distance of 1 meter. One can get infected with COVID-19 when the aerosols/ droplets containing the virus are inhaled. Avoid the chances of directly coming into the contact with people's eyes, nose, or mouth.
Always be in a place, wherein ventilation is proper. Avoid crowd if you are in indoor setups. The aerosols/droplets remain suspended in the air for a longer time. When these droplets travel through the dust in the air or by other means one can get infected.
Make sure you do no touch any surface that is not sanitized for a longer time. There are 99 percent chances that the aerosols/droplets containing the COVID-19 virus might be residing on the surface of furniture, benches, poles, vehicles, etc. Whenever you touch these surfaces, make sure to sanitize your hands first.
 Avoid touching your eyes, nose, mouth whenever you are outside. When you accidentally touch any unknown surface, always wash your hands. Always keep good quality sanitizer with you.
 Whenever you exchange money (notes or dollars), make sure to either sanitize them or put them in a place wherein others can't touch. People often keep their money in their pockets and touch them with bare hands. If a COVID-19 infected is being ignorant, the virus might come into your contract through the currency. Avoids touching your eyes and nose after touching the currencies. You can also opt for a digital payment method.
Make sure you wear your mask properly. Double masking is also suggested by a few health officials. However, make sure you don't end up wearing the mask all day long. Take breaks in between and treat yourself with fresh air. First go to the safe place, where there are no people or the least amount of people. Be sure before taking your mask off for few mins. Or you can come back home and take your mask out.
If you are using a reusable cloth mask, then wash them correctly. You can soak those used masked in hot water and later sanitize them with medically suggested cleaners. Dry these masks completely and then only take them out for use.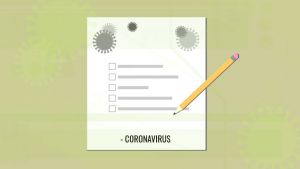 How to protect babies and toddlers from the COVID-19 virus?
Children of all ages can come in the contract of Coronavirus and there are also chances of kids becoming extremely ill. But most kids who are infected typically don't become as sick as adults do. And some even might not show up any symptoms at all. Here below are a few preventive measures to safeguard your child. 
Whenever you take your kids out, keep in check if they are wearing the masks properly. Give them a perfectly fitting mask that doesn't fall of the nose
Try to keep your children (especially babies and toddlers) away from the neighbors or relatives who live far away. If these people are in the initial days of infection, then they can make your child infected too
Whenever you bring packaged food items, make sure to sanitize them or clean them nicely before giving them to your children
Toddlers and babies often end up putting things in their mouths or bring the playing items close to their faces. If the surface of such items has the COVID-19 virus, then they can make your baby infected
Do not let the toddlers and babies wear the mask for a very long time. Take them to a safe place and then remove the mask. Allowing them to breathe fresh air is extremely important and thus you can keep them at home or in a properly ventilated area
If your kids are 4 to 12-year-old, then make sure you explain to them about the pandemic in simple language. Teach them the tricks of using sanitizer and wearing masks properly. Teach your kids of maintaining social distance until the pandemic ends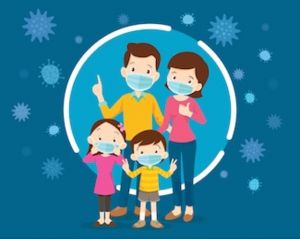 COVID-19 precautions for those having newborn babies:
Clean your baby's hands very often. You can use good quality soap and water, or sanitizer
Do not take your newborn baby close to people who do not live with you
Do not take your baby close to those who sneeze or appear to have any symptoms of COVID-19
Do not touch your babies face when you are outdoors, make sure to sanitize your hands and then touch
Making the newborn wear the face mask can be really challenging because there are risks of blocking the air that they breathe. However, you can make sure to always keep your baby with you and at a safe distance from others

If you have a fever, cough and difficulty breathing, seek medical attention immediately. And allow a healthy person from your family to take care of the baby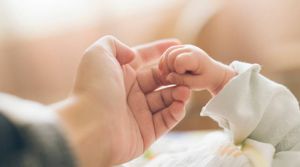 For more such updates, stay hooked on to The Live Mirror.
Also Read: COVID-19 Vaccine: How To Store Your Coronavirus Vaccine Card On Android Phone