LG's G8 ThinQ will have Apple's most sophisticated iPhone feature (ToF)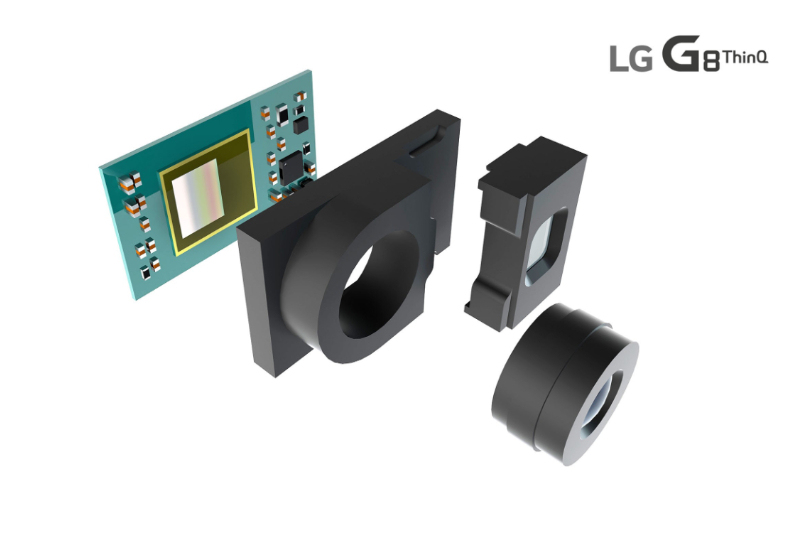 LG is all set to launch its newest Android smartphone 'G8 ThinQ' later in this month. The company did not unveil the much details about the handset but ahead of Mobile World Congress 2019, they have revealed that its smartphone G8 ThinQ will have Face ID feature along with image sensor, 'Time of Flight'.
LG has collaborated with Infineon to provide users leading edge Time-of-Flight (ToF) technology to smartphone selfie photo lovers world over. Talking about ToF technology, it is mostly used in many biometric authentication methods, such as face-recognition
It is to be noted that it has been more than a year since Apple launched Apple X with its 3D facial recognition but only a few handset makers have replicated this technology. There is no doubt, the 3D face recognition feature turned out to be a good sign for Apple. LG seems to have followed Apple's path and confirmed that G8 ThinQ will have iPhone's most sophisticated feature.
"Keeping in mind LG's goal to provide real value to its mobile customers, our newest flagship was designed with ToF technology from inception to give users a unique and secure verification system without sacrificing camera capabilities," said Chang Ma, senior vice president and head of Product Strategy at LG Mobile Communications Company.
Notably, LG's G8 ThinQ would not be the first smartphone to have this 3D Face-ID feature, the same Infineon Real 3 chip has earlier been used in Lenovo's Project Tango-packing Phab 2 Pro that was an early standard-bearer for AR technology.
Apart from this feature, LG has already promised that once this mobile is launched user will say 'Goodbye Touch'. LG posted a video on its official YouTube account, showing that users don't need to touch the screen to control the device.
It is rumour or not we will get to know during the Mobile World Congress, as LG's launch event is slated for February 24th.
Source: LG