Galaxy S10 Cannot Survive Drop Test – Shattered Glasses, Screen Damage
Galaxy S10, S10e & S10 Plus Drop Test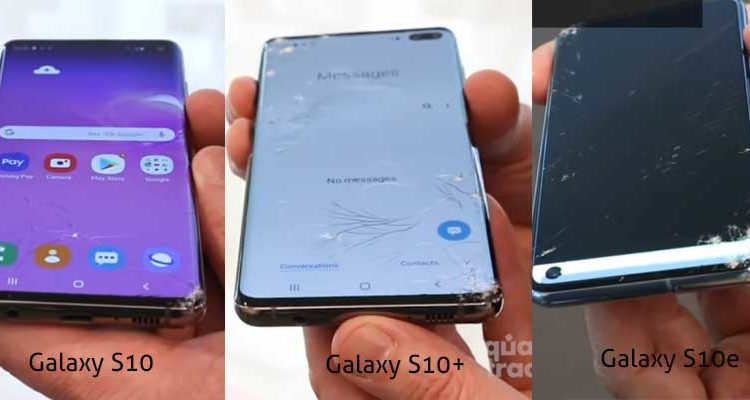 Samsung Galaxy S10 series devices failed the durable test, SquareTrade, Inc a protection plan provider for mobile devices, laptop and tablet shared a video where they had tested Galaxy S10, Galaxy S10e and Galaxy S10 Plus drop test. After falling from a height of 6 feet all three devices faced high damage in front and backside.
A single drop from 6feet can crack the front screen of Galaxy S10 but it is functional. Corners are damaged, the same thing happened to S10 Plus. Front screen glass was damage with corners, while Galaxy S10e faced maximum damage. The front screen stopped functioning, the screen was cracked, loose glass and corners are damaged.
In the second drop test where the phone felled on their back facing similar damages. All three devices were broken with ugly bruises clearly visible. If you are one of the S10 series users take care the phone does not fall down from your pocket, the devices are not that durable as they cost.
Source: SquareTrade