Galwan faceoff: India deploys T-90 tanks; Corps Commanders to meet at Chushul
India Deploys T-90 Bhishma Tank In Ladakh Amid Border Row with China at LAC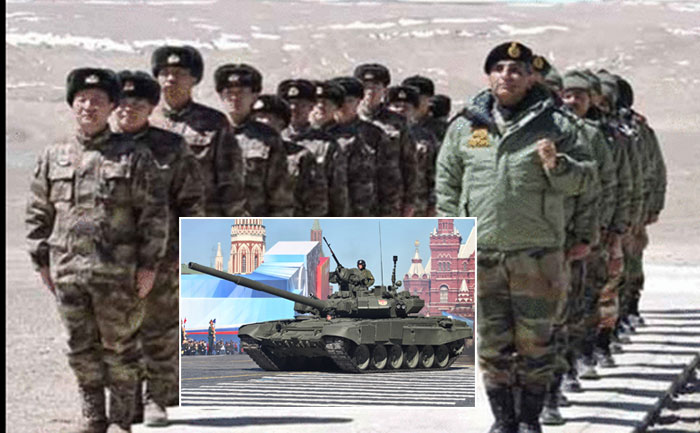 The Indian Army has deployed six T-90 missile-firing tanks in the Galwan Valley sector. They have also set up shoulder-fired anti-tank missile systems amid the border row with China. The decision to deploy the tanks was taken after the Chinese People's Liberation Army (PLA) beefed up its positions. They set up armoured personnel carriers and troop tents.
The Indian Army has showcased that though it is all for maintaining peace in the valley. They are also prepared for the worst scenario. India has also given a clear message that the encroachment on the Sino-India border will no longer be tolerated.
The Army has also deployed Infantry combat vehicles along with 155mm howitzers all along LAC in East Ladakh. The two tank regiments are deployed in the Chushul sector. This is to repel any aggressive plans of the adversary through the Spanggur Gap.
According to military commanders, India is prepared for a long haul. The general morale of the Indian military commanders and troops is very high. The Indian Air Force and the Indian Navy are deployed in the highest state of alertness.
The senior military commanders from India and China are meeting at Chushul on Tuesday. It is to work out the de-escalation and disengagement process on mutual terms. This will be the third meeting between XIV Corps Commander Lt General Harinder Singh and South Xinjiang Military Region Commander Major General Liu Lin.
T-90 Bhishma MBT: can withstand biological and chemical weapons. It also comes with a defense shield. The T-90 can fire 8 shells in 60 seconds and has 125 Mm main gun to make sure-fire and launch missile upto 6km.
Also Read: Air Chief Marshal RKS Bhadauria: Won't Let Sacrifice At Galwan Valley Go In Vain