Army Day 2020: 5 things to know about Indian Army Day and its importance
Here is a brief explanation of what is National Army Day, its celebration, its purpose and importance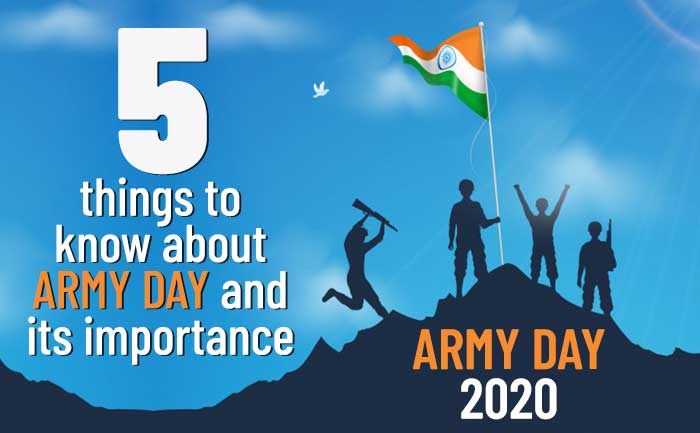 Today is National Army Day in India and the country is celebrating its 72nd Army Day. In fact, the Army Day is celebrated every year at all the Army Command headquarters to honour the country's soldiers. There are questions you must be wondering like What is National Army Day, how do we celebrate it as well as what is its purpose.
Here's all you need to know about Army Day 2020:
1. Army Day
Basically, Army Day is celebrated to mark the Lt Gen K M Carriappa taking over as commander-in-chief of the Indian Army in the year 1949 from General Francis Butcher, the last British commander-in-chief of India. Also, the transfer of the power from the British to India signifies a pivotal moment in Indian History.
2. Celebration of Army Day on Jan 15
Speaking about why does India celebrate Army Day on Jan 15 and the reason is that the Indian Army was established on April 1, 1895.It was after independence on January 15, 1949 that the army got its first Indian Chief.
3. India Celebrating Army Day
The Army command headquarters in the country celebrate this day such as by organizing military parades that showcases several routines like aerial stunts and bike pyramids. In addition to this, the main parade is held at Cariappa Parade ground in Delhi respectively. Also, Bravery Awards as well as Sena Medals are distributed too on this day. Furthermore, the country pays tribute to the army at 'Amar Jawan Jyoti' at the India Gate.
4. Field Marshal Cariappa
Who was Field Marshal Cariappa? Kodandera "Kipper" Madappa Carriappa was India's first post-Independence Commander-in-Chief. He led India on the Western Front during the Indo-Pakistani War of 1947. Not only that, he is one of the two recepients of the title of Field Marshal of India and the other being Sam Manekshaw.
5. Indian Army's motto
The motto of the Indian Army is, "Service before self."
Also Read: Happy Indian Army Day 2020 Wishes, Images, Quotes, Greetings & Status