Game Of Thrones mistakes: The Starbucks Cup, Gendry Rivers and many other errors
Here are 5 Game Of Thrones mistakes that will strike you as quite funny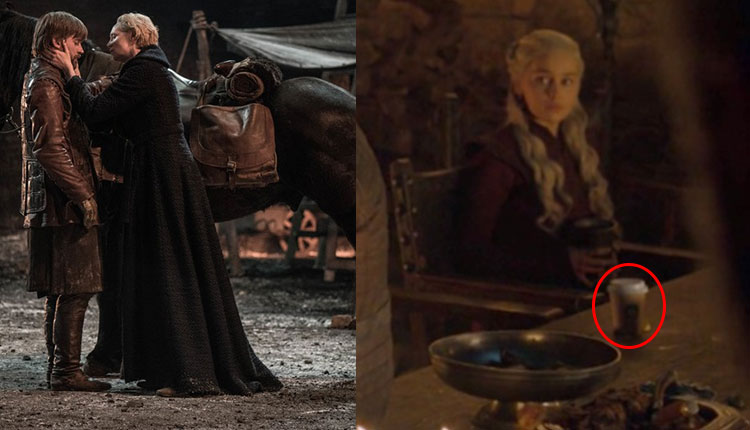 Game Of Thrones season eight is one of the grandest television show and the episodes are garnering much love from fans. Each episode has been witnessed by tens of millions of people. Be it Arya killing the Night King and the sudden death of one of the dragons fans have been caught in the exciting adventure from the start.
GAME OF THRONES season 8 has just two episodes left, but eagle-eyed viewers have pointed out several mistakes in recent episodes, and here are a few – from Daenerys Targaryen's coffee cup to Gendry Rivers, Hair-related to many more.
Here are some of the errors that will leave you amused:
1. The Starbucks Coffee Cup:
In series eight, episode four, Winterfell is seen celebrating the defeat of Night King and his army of the Dead. As all are seen in a celebratory mode, Danerys is the only one sitting at the table and quite visible during part of the celebration scene was what looks like a Starbucks coffee cup. Keen-sighted fans were quick to spot the gaffe and what followed was a stream of hilarious memes. According to Bernie Caulfield, an executive producer on the show, the cup in question was just a simple mistake.
2. Daenerys Changing Hairstyles:

mens xpDaenerys has worn intricate braids in her hair for years, and her arrival in the North was no exception. Her sleek, bright braids certainly helped her stand out. But her elaborate plaited braids which wind around her head seem to mysteriously change with each passing episode. In one we see the set of braids circle her head in almost a spherical shape, while the other weaved across her head with a lot less plaiting.
3. Jaime's Incorrect Version of Murdering Cousin: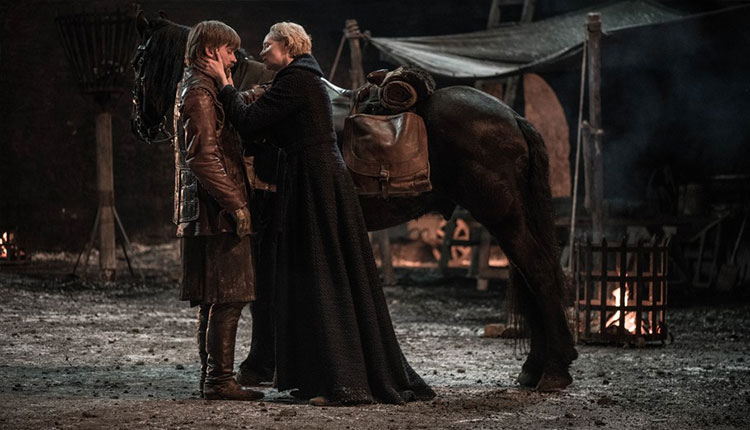 The last episode has Jaime and Brienne finally coming together. However, Jaime fled in the middle of the night pushing Brienne away, seemingly choosing his sister Cersei Lannister. He confesses to Brienne that he had pushed a young boy out of a tower window and also strangled his cousin for her. But his version was not correct as Jaime did kill his cousin in season two, episode seven but by beating him to death and strangling a guard who had come to check.
4. Gendry Forgets His Last Name: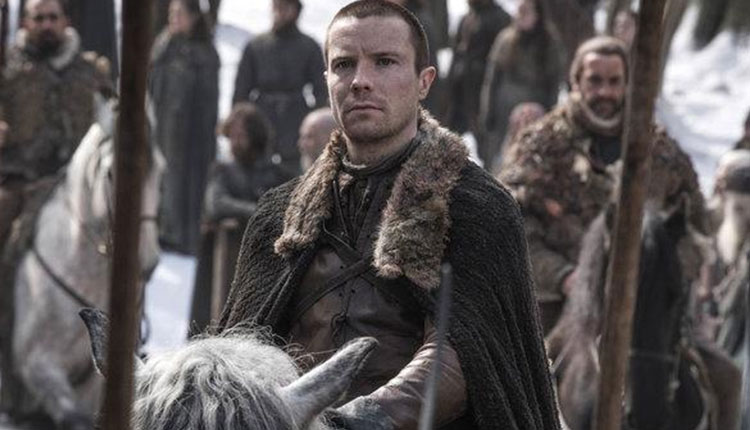 In the fourth episode of Season 8, Daenerys bestowed the title of Lord of Storm's End upon Gendry (Joe Dempsie). She turned the bastard blacksmith into Gendry Baratheon, Lord of Storm's End. But when he informs Arya Stark he made a big gaffe, as he refers to himself as Gendry Rivers whereas he was referred to as Gendry Waters in a number of episodes. The reason being that as the bastards from the North are Snows and bastards from Dorne are Sands, bastards from King's Landing are Waters.
5. Melisandre's Necklace: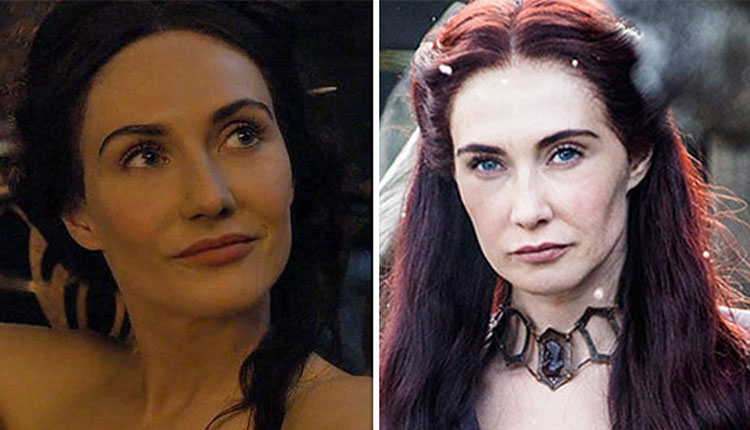 In season six, it's revealed that Melisandre the Red Priestess was always seen wearing a necklace with a large red ruby that glowed when she used her magic. This neckpiece worked as an anti-aging serum for when she removes it she rapidly ages. She died in Season 8 by removing her necklace after the death of the Night King letting her age catch up but fans recalled that the continuity error with it since she was seen at least once without her necklace while taking a bath.
Also Read: Game of Thrones 8: Will Bran Stark turn into a White Walker to defeat the Night King?