Mother's Day 2019: 11 best DIY ideas for that special person
11 Mothers Day DIY ideas to make something special for the most important person of your life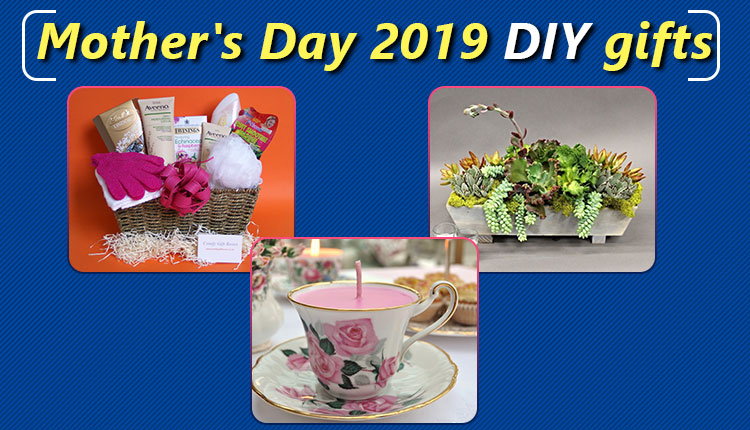 Mother's are known for their unconditional love and sacrifices they do for their children and family. To honour this special person Mother's Day is celebrated all over the globe on the second Sunday of May. The observance of Mother's Day originated in 1907 with the efforts of a devoted daughter, Anna M. Jarvis of Philadelphia, who conceived the idea of an annual nationwide celebration. The idea was soon given prominence by President Woodrow Wilson who passed a proclamation on May 8, 1914.
This year the most awaited event will be celebrated on May 12, 2019. Children all over the world try to do something special for their Mom's as a Thank You gesture on this day.  Today we share with you some ideas that help you add a personal touch to the gift that you are planning for your mother.
Here are some great DIY gift ideas to make something special for your mom this Mothers Day:
1. Make a Succulent Arrangement: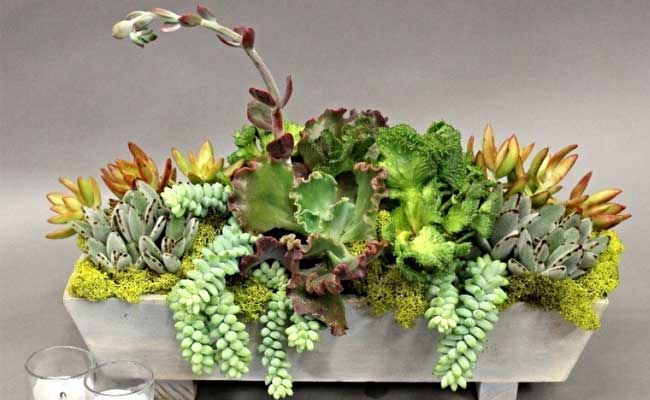 If your mother is a nature lover create a small succulent garden for her in a pot. Take a small pot and a variety of succulents with some mud. The pot should be a well-drained one. Add some small pebbles in the bottom of your pot and layer it with some mud. Then take individual succulents and plant them in the pot. The end result will be amazing.
2. Bag Some Love: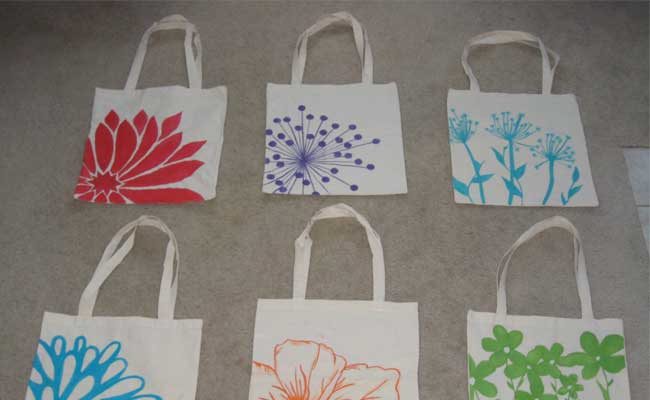 Take a plain white cotton Tote Bag and paint it with some floral arrangement and write a loving quote with a marker or an acrylic paint. She will love you for your thoughtful gift and enjoy flaunting it each time she steps out for shopping.
3. Hair Scrunchies: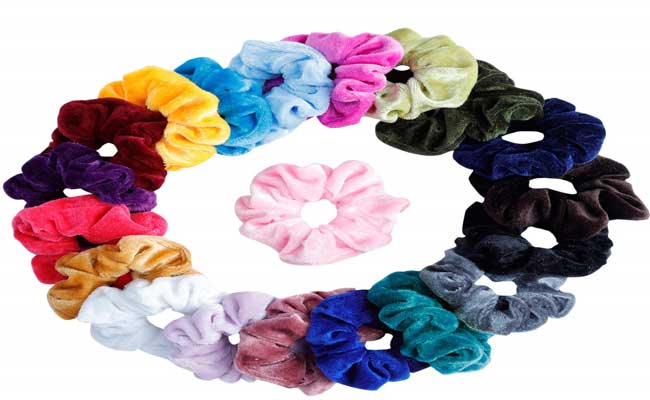 Take some colorful velvet, sew it into long strips add some rubber band inside each and after joining the ends stitch them close. Your mom will love the colorful hair scrunchies.
4. Gemstone Sandals: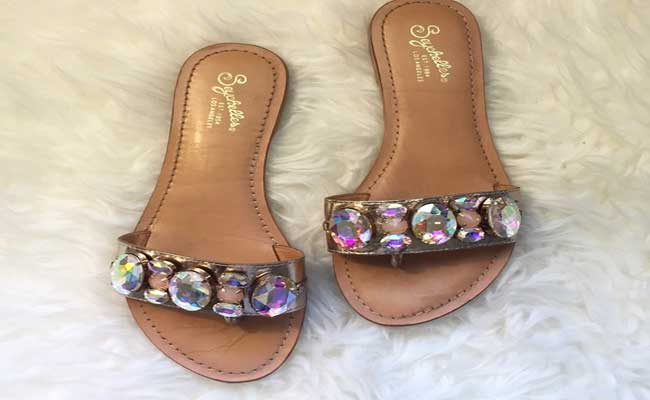 Take any pair of sandals that have a plain strap. Take some super glue and some crystals that you can get your friendly neighborhood store. Embellish the strap with the crystals and let them dry for an hour. Voila, you have a perfect gift for your darling mother.
5. Potpourri: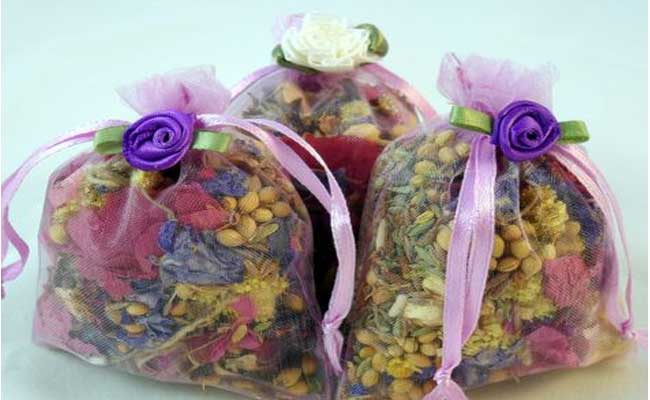 Take some ready-made small pouches from the market and fill them with a mixture of potpourri easily available at any home center. Seal the pouches and you gift your mother. She will remember your gesture each time she opens her cupboard or her drawer.
6. Handpainted Mug: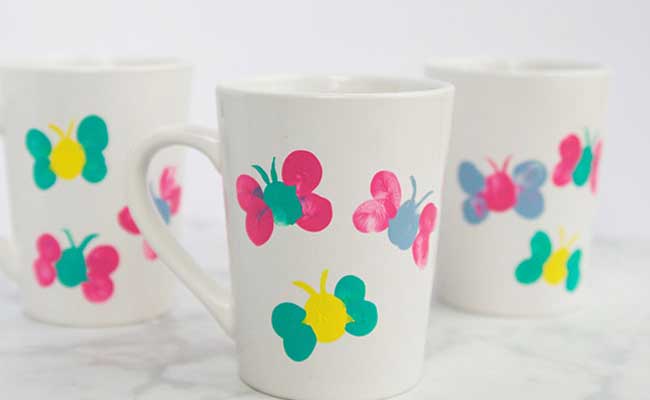 Take a white Mug and some acrylic colours and cover it all over with your thumbprint in different shades. The end result will be a vibrant mug to brighten the day for your mother each time she has her coffee or tea.
7. Make a Card: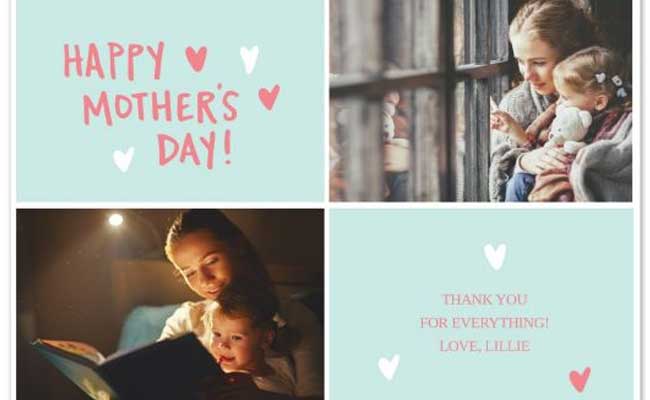 You can take a number of your pictures with your mother and stick them in a bouquet shape on a card paper. Write some lovely memories shared between you and your mom. We are quite sure she will love it
8. The Pamper Hamper: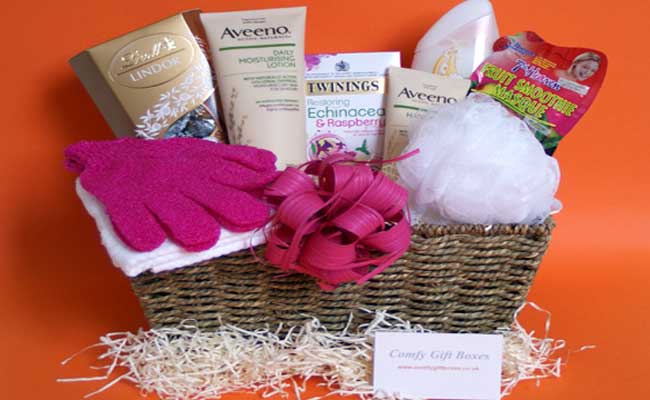 Buy some of your mother's favorite bath products add to them some of her favourite body splash, moisturizing lotion. pack the whole lot in a cane basket and tie a big bow to it. She will thank you for being so considerate.
9 Coasters: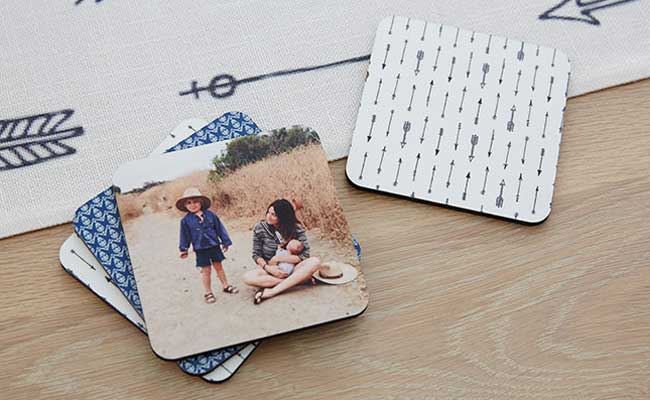 Take some cardboard cut in a floral or star shape. Cover them with some waterproof paper easily available in the market and voila you have some amazing homemade coasters for your mom.
10. Dipped Wooden Utensils: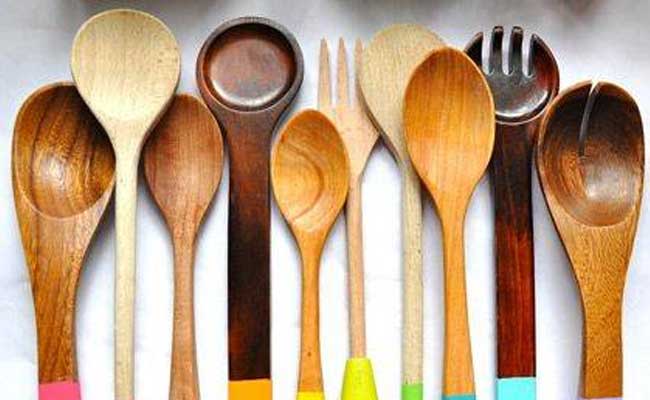 Take your mothers to favourite wooden utensils and decorate it with different colours, make floral designs or any other creative design of your own.
11. Teacup Candles: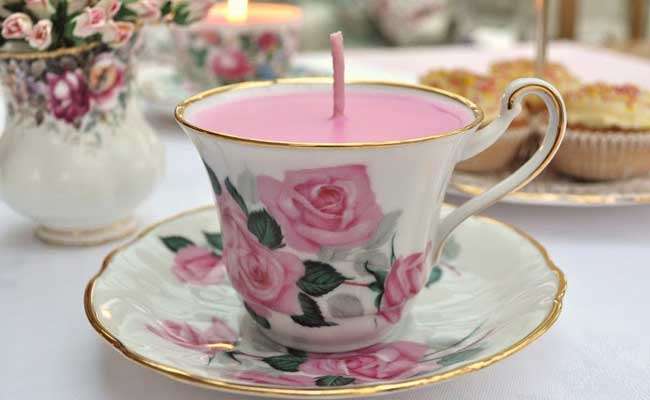 Go to the dollar store and pick some antique teacups and also buy some candle making kit. Voila, you will have a stunning gift for your adorable mother.
Also Read: Some Perfect Gifting Ideas For Mothers' Day This Year