'Game Of Thrones 8': Watch these 21 episodes before season 8 premier
'Game Of Thrones 8': Rewatch these 21 episodes of the popular series before season 8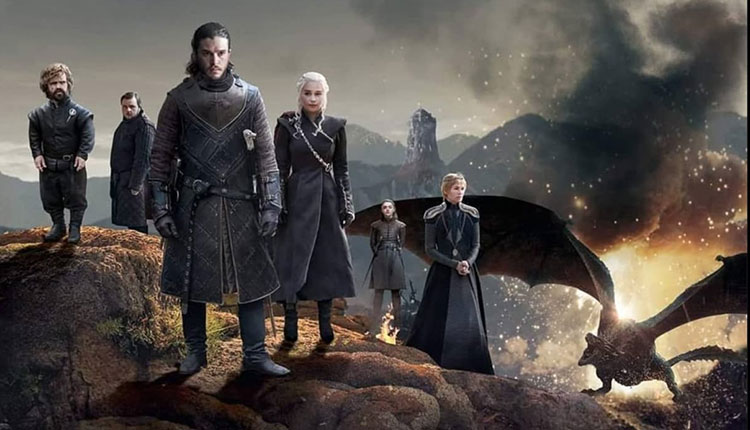 Popular television series 'Game Of Thrones' has taken the world by storm ever since its premiere in 2011. Over the years the drama that is replete with violence has won a loyal fanbase around the world. With the new season all set to premiere this Sunday Indian fans too are eagerly awaiting the live streaming of the show.
But here is something all die-hard fans should do before watching the first episode of the final season. They should go through a quick recap of 21 'Game of Thrones' Episodes. The list is compiled by none other than Game of Thrones writer and co-executive producer Bryan Cogman for Entertainment Weekly. He has listed the most important episodes to rewatch before season eight premieres on Sunday.
Bryan Cogman selection starts with the first two episodes of season one. The choices go on to cover most seasons pretty equally, but season three is devoted a little time more and one episode from season five makes the cut.
Finally, he has finished the entire list with some vital plot points from seasons six and seven.
Check out his entire rewatch list here:
Season 1
Episode 1: "Winter Is Coming"
Episode 2: "The Kingsroad"
Episode 9: "Baelor"
Episode 10: "Fire and Blood"
Season 2
Episode 3: "What Is Dead May Never Die"
Episode 6: "The Old Gods and the New"
Episode 9: "Blackwater"
Season 3
Episode 3: "Walk of Punishment"
Episode 4: "And Now His Watch Is Ended"
Episode 5: "Kissed by Fire"
Episode 9: "The Rains of Castamere"
Season 4
Episode 6: "The Laws of Gods and Men"
Episode 8: "The Mountain and the Viper"
Episode 10: "The Children"
Season 5
Episode 8: "Hardhome"
Season 6
Episode 5: "The Door"
Episode 9: "Battle of the Bastards"
Episode 10: "The Winds of Winter"
Season 7
Episode 3: "The Queen's Justice"
Episode 4: "The Spoils of War"
Episode 7: "The Dragon and the Wolf"
Indian fans can see the first episode of the final season in India at 6.30am on Monday, April 15—uncut and uncensored on Hotstar.
Also Read: Game of Thrones Recap | Everything that's happened on 'GoT' so far