Game Of Thrones Season 8 Episode 2 Review: Arya Keen To Prove, She Is An Adult Now
Game Of Thrones Season 8 Episode 2 Review: Arya Finally Becomes An Adult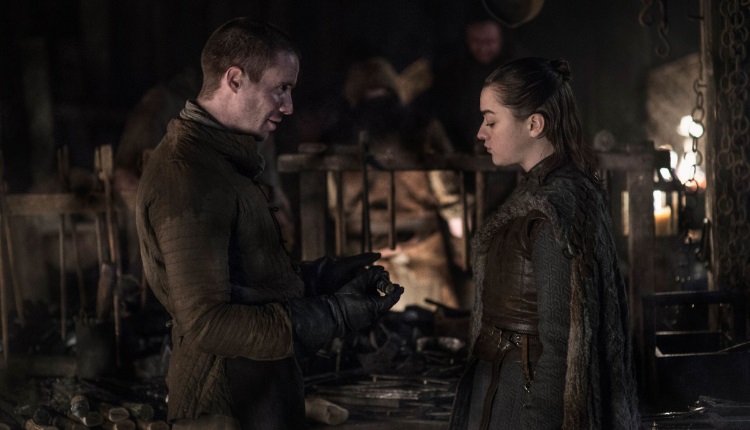 HBO has finally aired the second season of Game of Thrones 8 and it has several revelations. The second episode begins with Sansa Stark questioning Jamie Lannister's entry at Winterfell and finally gives her nod to stay there. The Game of Throne Season 8, episode 2 also has a reunion of Theon Greyjoy and Sansa, who came all the way to defend and fight for her.
As we have already seen the revelation about Jon Snow's real name and father, he finally managed to tell the truth to Daenerys Targaryen (Mother of Dragon) that he is the true heir to the Iron Throne. This season also promises to be another slower episode with no action sequences, but that doesn't mean it is any less intense.
We also got to see the Brienne of Tarth defending Jamie Lannister and requesting Sansa Stark to keep him stay in the Winterfell and reminded her, it is Jamie, who had once saved her life. The second episode of Game of Thrones also had some nude scenes as well. Yes, you would be shocked to see Arya Stark stripping and intimating with blacksmith and son of Rober Baratheon, Gendry.
Yes, Arya is keen to remind us she's an adult now, the age difference between the actors when they first started on the show makes it feel a bit iffy.  However, I did really enjoy all the scenes of the Brotherhood Without Bedtimes chatting (and singing) in the great hall, and the cliffhanger ending.
We also got to see Sansa Stark and Dany having some conversation about Jon Snow and Iron Throne. Dany seems happy while answering every question, until Sansa asks, What about the North once she gets Iron Thrones? Yes, Daenerys Targaryen does not seem to have any answer about her question.
The war between the Night King and people living in Winterfell is just about to begin as they have already arrived at the Winterfell.
Game of Thrones Season 8 Episode 3 Preview:
Also Read: Game Of Thrones Season 8 Episode 1'S Twist And Turns Will Keep You Engaged