Game of Thrones Season 8 Episode 2 Jenny of Oldstones (Full Lyric Video)
Game of Thrones Season 8 Episode 2: Here is complete song and lyrics in written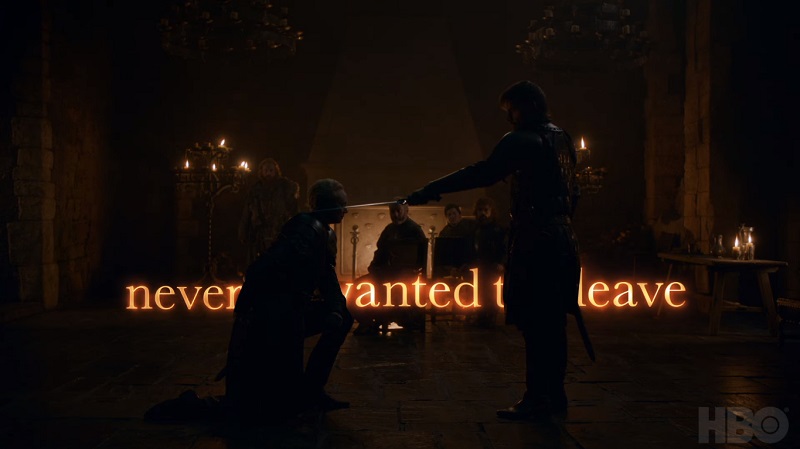 The second episode of Game of Thrones Season 8 has finally aired today (April 15) on HBO and it has several reunions, sex and kissing scenes and beautiful song well. You will have many things to watch in the Game of Thrones season 8 episode 2 as it has more intresting than the last week.
Yes, you will Arya Stark and Gendry (son of Robert Baratheon and blacksmith) having some intimate moments. Yes, Arya is seen to show its fans that she is no more a child. You will many scars on Arya Stark's body when she takes off her clothes before having a good time with Gendry.
Apart from Arya and Gendry intimate scene, you will witness Pod whips out a beautiful little song, and this is a funny one.
Lyrics of Game of Thrones Season 8, Episode 2 song
This is a song of the kings who are gone
Jenny would dance with her ghosts.
The ones she had lost and the ones she had found
And the ones who had loved her the most.
The ones who'd been gone for so very long
She couldn't remember their names
They spun her around on the damp old stone
Spun away all her sorrow and pain
And she never wanted to leave
Never wanted to leave
Never wanted to leave
Never wanted to leave
Never wanted to leave
Never wanted to leave
Florence + the Machine – Jenny of Oldstones (Lyric Video)
Also Read: Game Of Thrones Season 8 Episode 2 Review