Gandhiji's PA Kalyanam: I would prefer British rule over present one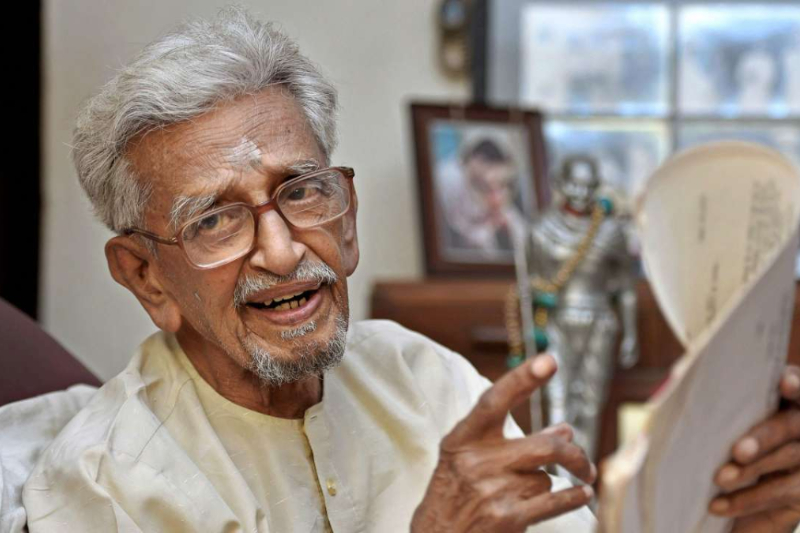 V Kalyanam who was the personal assistant to Mahatma Gandhi on Tuesday slammed Prime Minister Narendra Modi and said that the British were much better than present-day rulers adding that he would "prefer British rule over present one".
After inaugurating the philately exhibition held at the Gandhi Museum as part of the 150th birth anniversary of Mahatma Gandhi, the 96-year-old said that would prefer British rule over present one i.e PM Modi-led central government.
On the occasion, he also recalled the days at the Ashram with Gandhiji when everyone had to wake up at 3 am and participate in a prayer session. "Gandhiji used to dictate letters and I would write them down, and he would later make corrections with a pencil," he added.
Notably, some of these letters which had been corrected by Mahatma Gandhi were on display at the philately exhibition.
Kalyanam asserted that he felt that the present-day rulers in India had failed to give the governance that Gandhiji had envisioned. "There was no corruption during the British rule and Gandhiji himself had commended their administrative excellence many times," he said, adding that governance might have been better if the government had been established under Netaji's leadership after Independence.
V Kalyanam also launched Hobee Trust, which aims at promoting various hobbies at the event. Importantly, the philately exhibition is being organized by three philatelists, S Vijaykumar, T Madan and P Vijaykumar, who have decided to hold the exhibition with special stamps, first-day covers, commemorative stamps and others to celebrate the 150th birth anniversary of the father of the nation.
Also Read: Why Hitler never replied to Gandhi's letters? Reason is here