Covid-19 outbreak: Gangubai Kathiawadi's set to be demolished during lockdown?
According to a recent report, Sanjay Leela Bhansali's upcoming directorial 'Gangubai Kathiawadi' is likely to get demolished due to ongoing lockdown.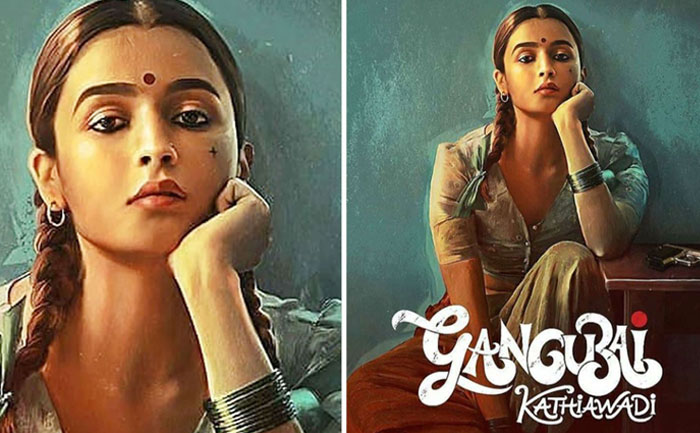 Alia Bhatt was all set to portray the role of Gangubai Kathiawadi in Sanjay Leela Bhansali's upcoming film. However, due to the coronavirus outbreak, shoots were ordered to halt by the authorities. The set of the film is located at Film City in Mumbai and of course, has been unused for some time due to the crisis. Now, it looks like the sets are going to be demolished soon.
A report in Pinkvilla, states, "It's a good decision on his part because it's still unclear if the shoot will begin anytime soon. The producers are still paying daily rent for the set to Film City. They have now calculated that even if the shoot resumes somewhere around September-October as is being discussed, it will be a more practical call to demolish the set now and create a similar one again."
The source also continued, "It would be a smaller loss compared to if they continued to keep this set. Monsoons will hit the set bad and it will anyway get destroyed. So paying regular rent is not feasible. Constructing a new set is what still seems to be a better option here. The set is huge and reflects Kamathipura from the '60s so it will take another Rs 12-13 crore to build it again. The remaining Rs 2 crore is the sum that the makers have lost because of the lockdown and the Coronavirus outbreak."
Gangubai Kathiawadi is inspired by a chapter from the book 'Mafia Queens Of Mumbai'. As per which Gangubai was pushed into prostitution at a very young age and became the most powerful pimp from the red light areas, Kamathipura in Mumbai.
It was scheduled to release on 11 September 2020 but the has been changed given the current situation.