Gareth Bale: Real Madrid work as one unit without Cristiano Ronaldo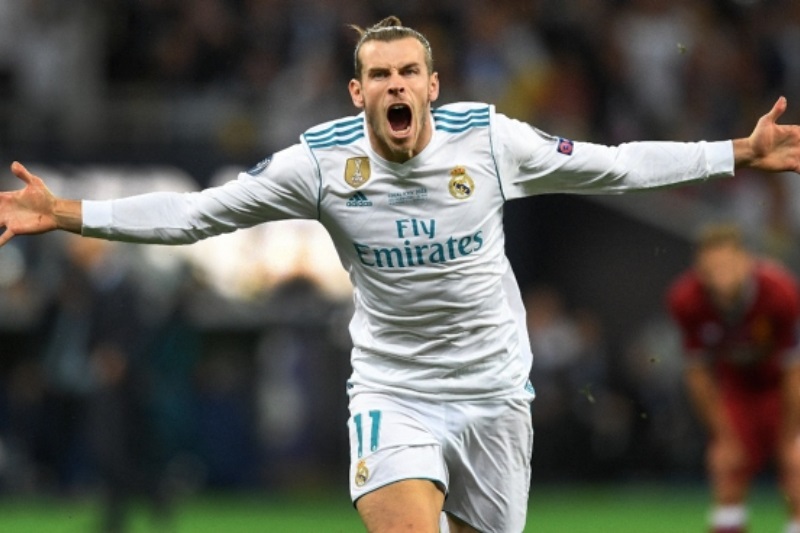 Gareth Bale feels Real Madrid now work more as a collective unit without former star Cristiano Ronaldo, who swapped shirt for Juventus at the end of last season.
Bale has become the main man under new manager Julen Lopetegui, scoring in all of the opening three matches in the new season. Real are currently second in the La Liga table with three wins and a draw to Athletic Bilbao in four matches.
"Obviously it's going to be a little different from having such a big player there," Bale told Daily Mail, talking on life at Real Madrid following the departure of talismanic Ronaldo. "It's maybe a bit more relaxed, yes. I suppose there is more of a team, more working as one unit rather than one player."
Ronaldo was instrumental to Real three consecutive Champions League trophies under former manager Zinedine Zidane, although it was the Welshman Bale who stole the show in the last final against Liverpool, netting a wonderful brace, one of which many claims is among the greatest goals in the competition.
Also Read: Cristiano Ronaldo marks maiden Serie A goal with a brace as Juventus win
Talking about the overhead kick in the 3-1 win over Liverpool, the 29-year-old winger said how he was disappointed for not being named in the starting XI and that fuelled him into scoring one of the most spectacular goals ever in the Champions League.
(I was) angry. Quite angry, to be honest. Obviously, I felt I deserved to start the game," said Bale. "I'd been scoring goals. So yeah, I suppose it was hard to put the anger aside."
He also spoke out his frustration at being snubbed for the UEFA's Goal of the Season.
Portuguese captain Ronaldo's similar overhead kick in the Champion League quarter-final win over Juventus was voted the best goal of the season.
I don't know how it wasn't on that list! I want to know who is on the panel because they want to be sacked," Bale told Daily Mail.
Also Read: Zlatan Ibrahimovic becomes third current footballer to score 500 career goals